The entryway from our attached garage leads directly into what we've dubbed the playroom. It's a cheery room with the same light grey/taupe walls as the rest of (most of) the downstairs. Toy storage is an issue, and if it were my
grumpy mom
way, I would have all the toys always put away and there would be no trace of little gremlins in my decor. What a mean mother. But, the toy explosion is inevitable. Oh the toys. We have probably 2/3 of the kids' toys in the basement play area and the rest are in the playroom (minus a handful residing in Brynlee's room).
So I would like to have our "playroom" still be friendly and a little whimsical, but still mesh with the rest of the downstairs (since it's pretty out in the open) while concealing the overabundance of TOYS. My dear parents agreed to construct some MORE built-ins, this time for the playroom, much like the living room ones that they created to house all my favorite prettiness (these pictures were taken in August so things have changed a bit here and there since then):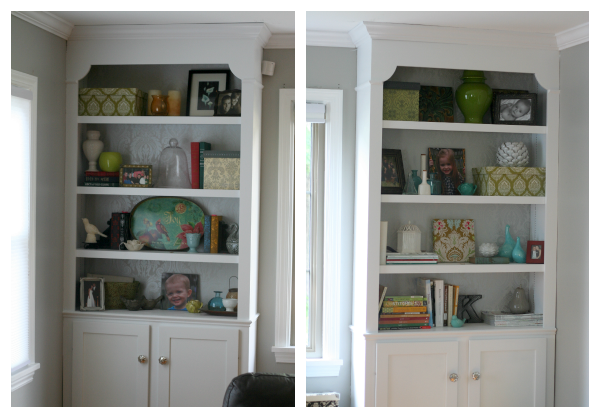 The mercury glass knobs make me about keel over with delight.
My mom has already whipped up some window treatments in
this fabric
: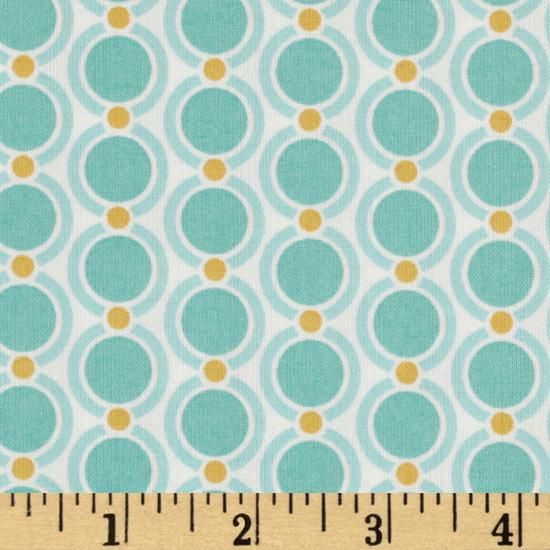 I'll add some new storage bins like
these
: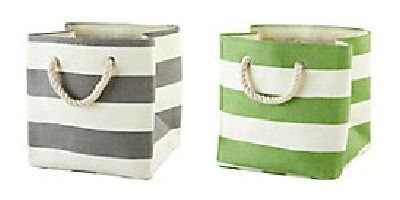 And the grand finale... I just ordered
THIS
for a fun accent wall: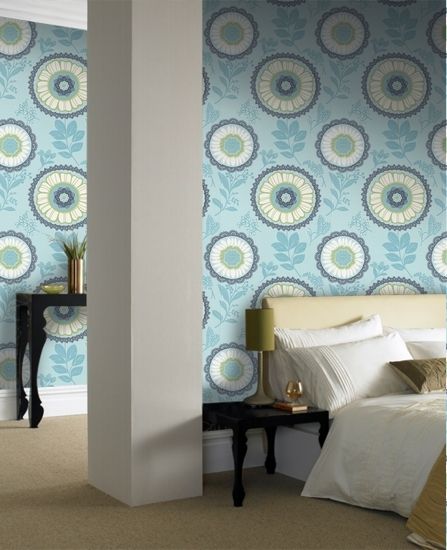 I can't wait.
We also desperately need a new light fixture. I'm thinking one that's pretty flush to the ceiling, and I love
this drum shade
. I love the pattern, but it may be too much... maybe one in a solid grey would be better. We will see.
I do have a
rug
in the room already (it's the "gold" version). I can't wait to see it all come together in the end.
I promise to share before & afters. I'm silly over these upcoming changes!