It's about 1:30 am and I still have so much to do before I head to bed. Tomorrow afternoon, we are heading to NY for Thanksgiving. Despite my long to-do list, I wanted to be sure to record this snippet of life with my Macky boy.
I want to keep it real here. My life is not all perfect and beautiful and calm. It is chaos. It is messy. It lacks basic necessities like showers (on my part). I yell. I lose my patience. I procrastinate.
So, today (as usual) I packed my to-do list to overflowing. I needed to shower during naptime. Boo always seems to know when I NEED him to nap, and insists on waking up early to see what I'm up to. One hour in, he woke up screaming. Sigh.
He's been on a clingy kick lately, and insists on being held, especially while I'm trying to put on makeup or make dinner. I could just let him whine at my feet, but he clings to my legs and any movement on my part sends him crashing to the floor. His head is usually the first thing to hit. So holding him it is.
And sometimes when my bicep just can't take it anymore, this ensues:
And when he decides he's tired of me, he entertains himself. Not with toys, but with anything involving danger, excitement, making messes, or naughtiness. It's usually a combination of all four. SUCH a boy.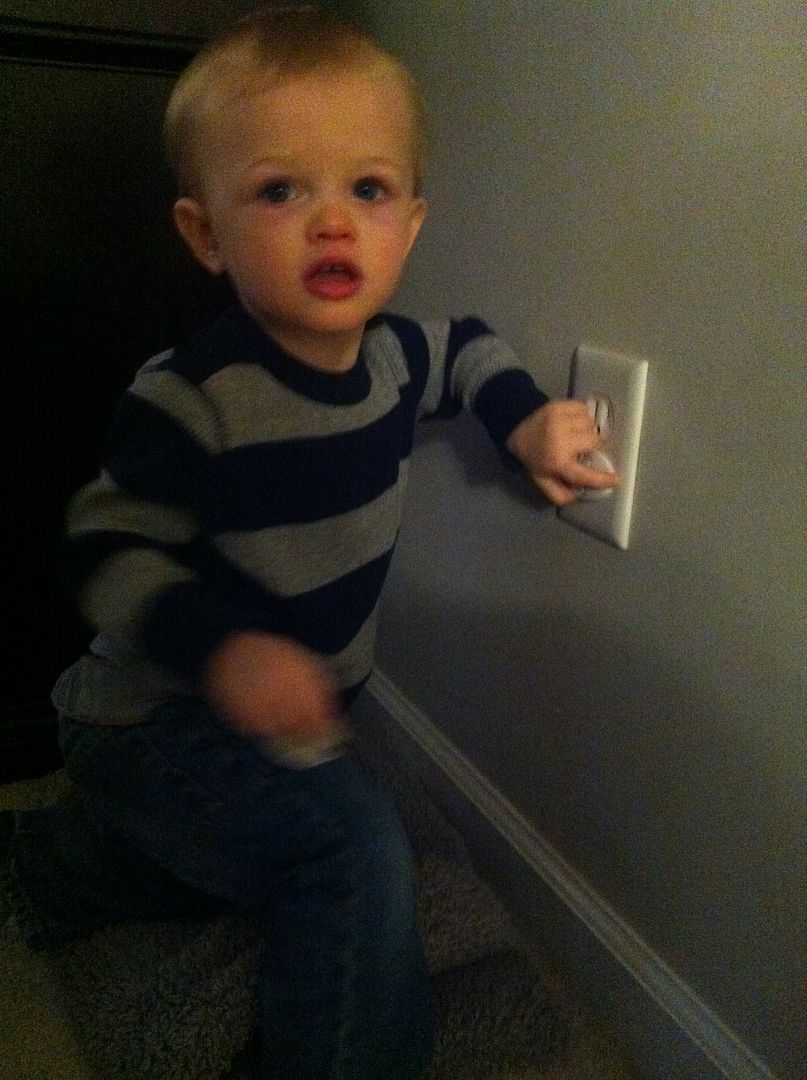 I have to admit, sometimes I just give up and skip the makeup or clean hair and save ourselves the time and trouble. I have to laugh (hours later, that is) looking at these pictures of my boy's mischief. I know it won't be like this for long (Brynlee is seriously so self-sufficient, as much as she can be at 2 1/2) so I try so hard to enjoy each stage, even when I literally can not keep up with him. I love his energy, his laugh, his sense of humor, his sweetness. He is changing and growing so fast, and I never want to forget this time... messy hair, chaotic house, daredevil boy, and all.