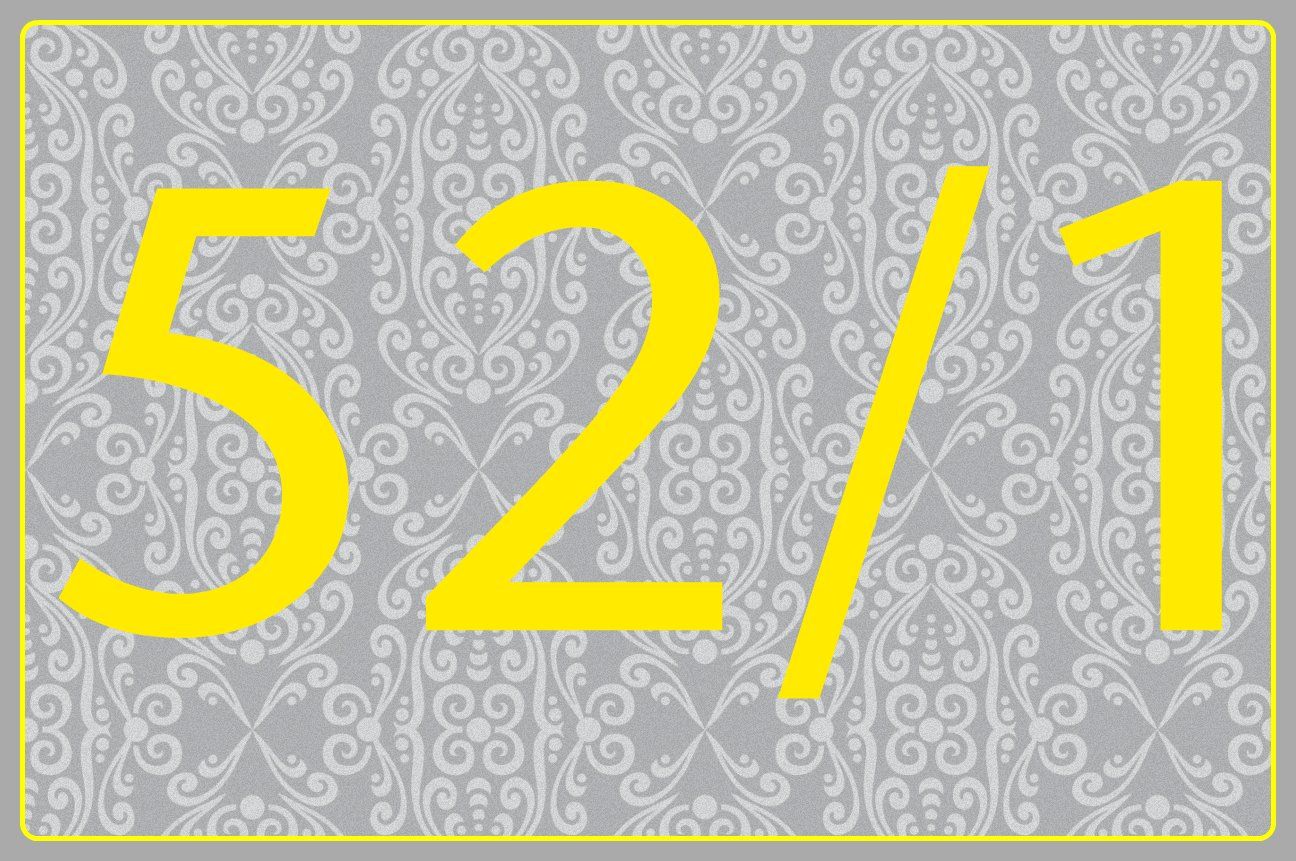 Ohhh I am so excited to share these earrings! I've been wanting/wanting to make feather earrings for quite awhile now. I was browsing through the accessories on Anthropologie's site and found
these
: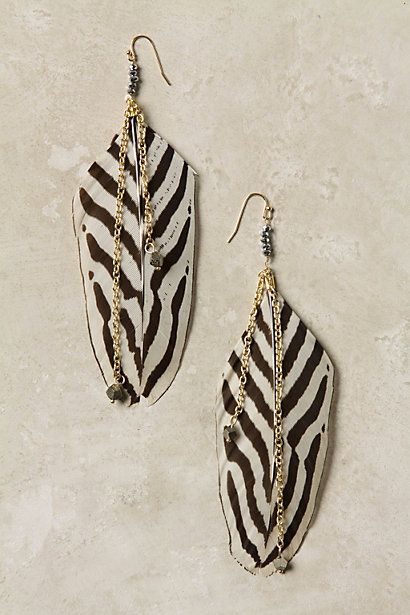 LOVE THEM! The $38 price tag wasn't totally horrific, but I immediately thought about how I could SO make a knockoff version for cheaper! I ended up spending about $21 on materials at Michaels, but that was without anything being on sale and saving only $2 with a coupon. Boo on them for only accepting one coupon per customer, per day. One reason why I love Joann's... they take as many coupons as you can get, as long as the coupons are all different (having different codes or whatever). Anyway, I
did
spend $21, BUT I now have enough supplies to make like 20 pairs of these earrings (I'd have to get more beads, though) so I think it's a pretty good deal. :)
Materials:
- pretty feathers (I would have got bigger/stronger ones than the ones I got, live and learn)
- 4mm beads
- 6mm beads (or whatever size tickles your fancy)
- jump rings (notice my neverending supply in my pill-box storage)
- earrings (ear wires)
- closures
- thin chain
- a few headpins
- jewelry tools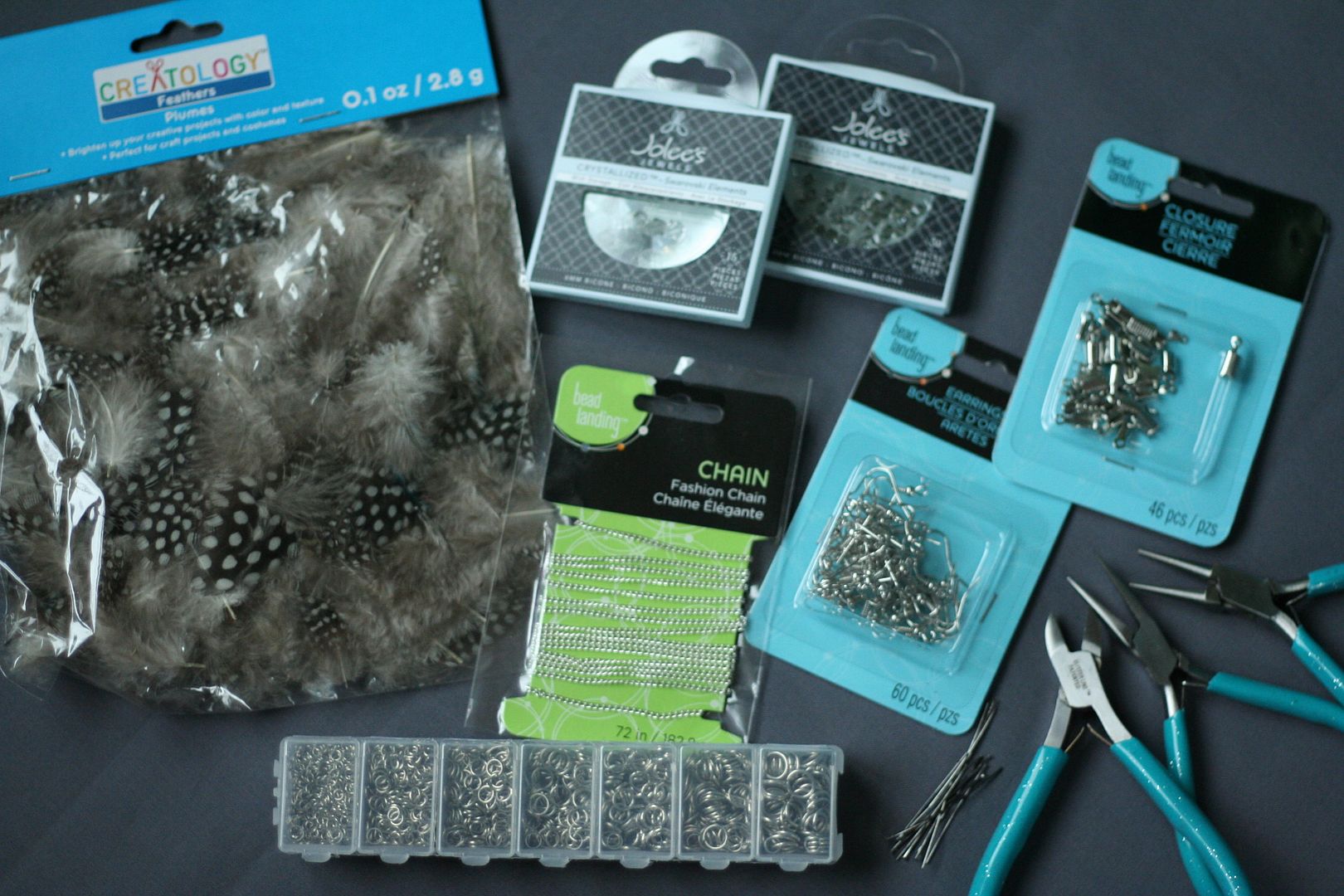 1. Choose 2 feathers that are closest in appearance. I even trimmed one of mine to mimic the shape of the other one. Don't stress about the feathers having to look identical, I think the minor differences highlight the beauty of the handmade.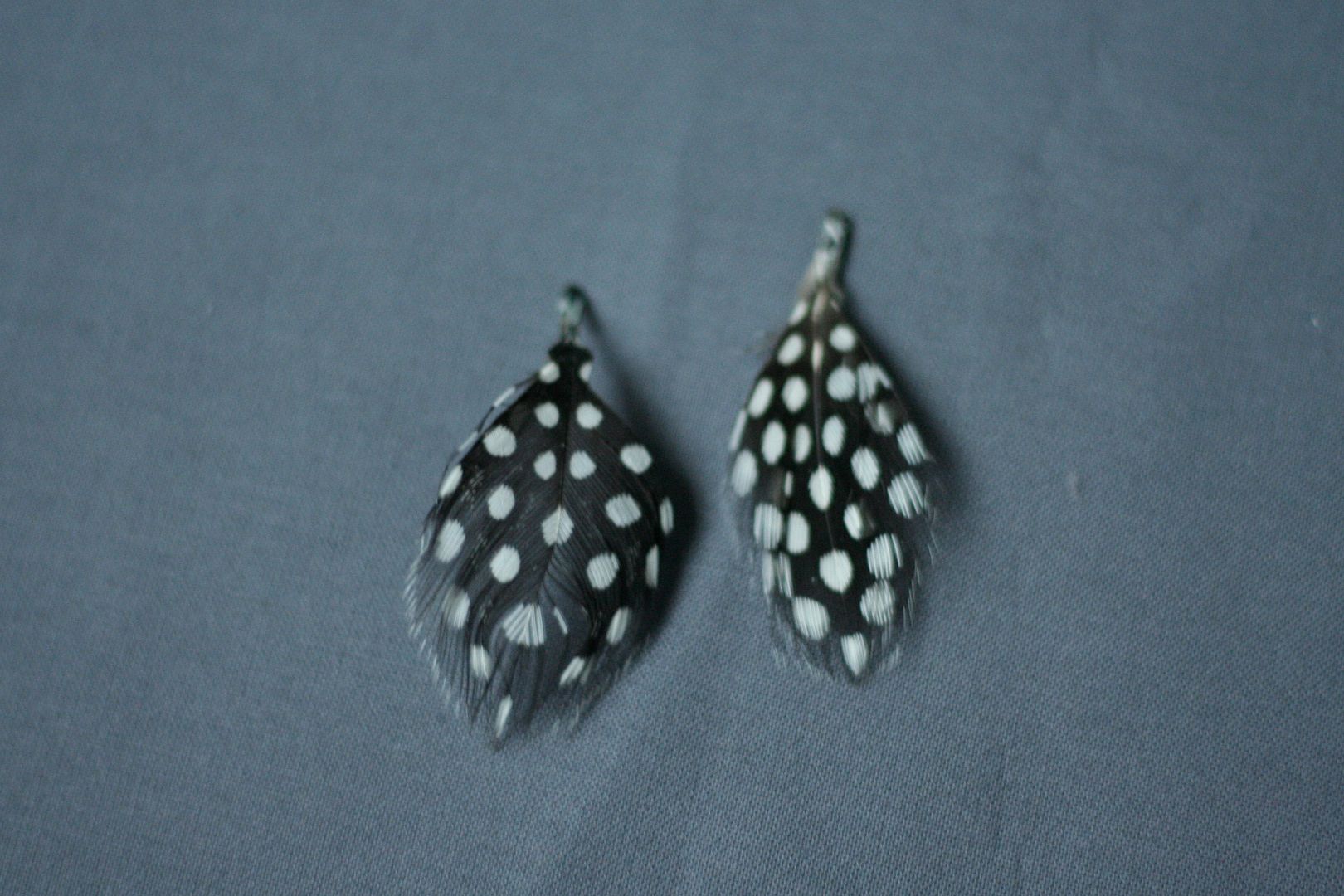 2. Pick out 2 identical closures (my pack was an assortment of sizes). Place the closure on the base of the feather and pinch the closure closed (ha) with flat-nosed pliers.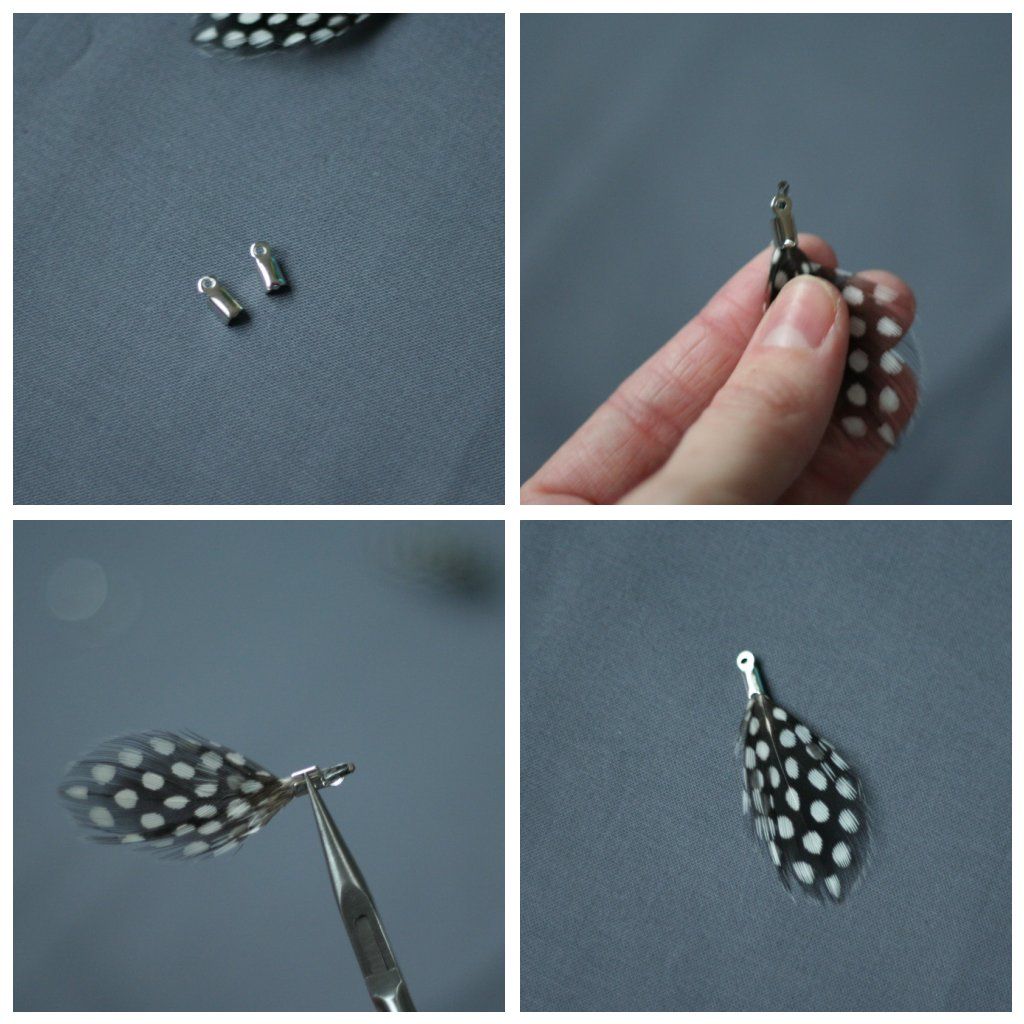 3. Pick out 3-4 of the smaller beads (however many you like, actually). Bend the end of the headpin into a circle with round-nosed pliers. String the beads on the wire. Cut the headpin wire down and finish off the end with another circle using the round-nosed pliers.
4. Measure and cut the chain to whatever length you like. As you can see, I cut my chain to about 1.5" and 1".
5. With a small jump ring, attach the round headpin circle to the closure holding the feather. With another small jump ring, attach the earring to the other rounded end of the headpin. Sounds kinda complicated, but you're just connecting the pieces here. No biggie.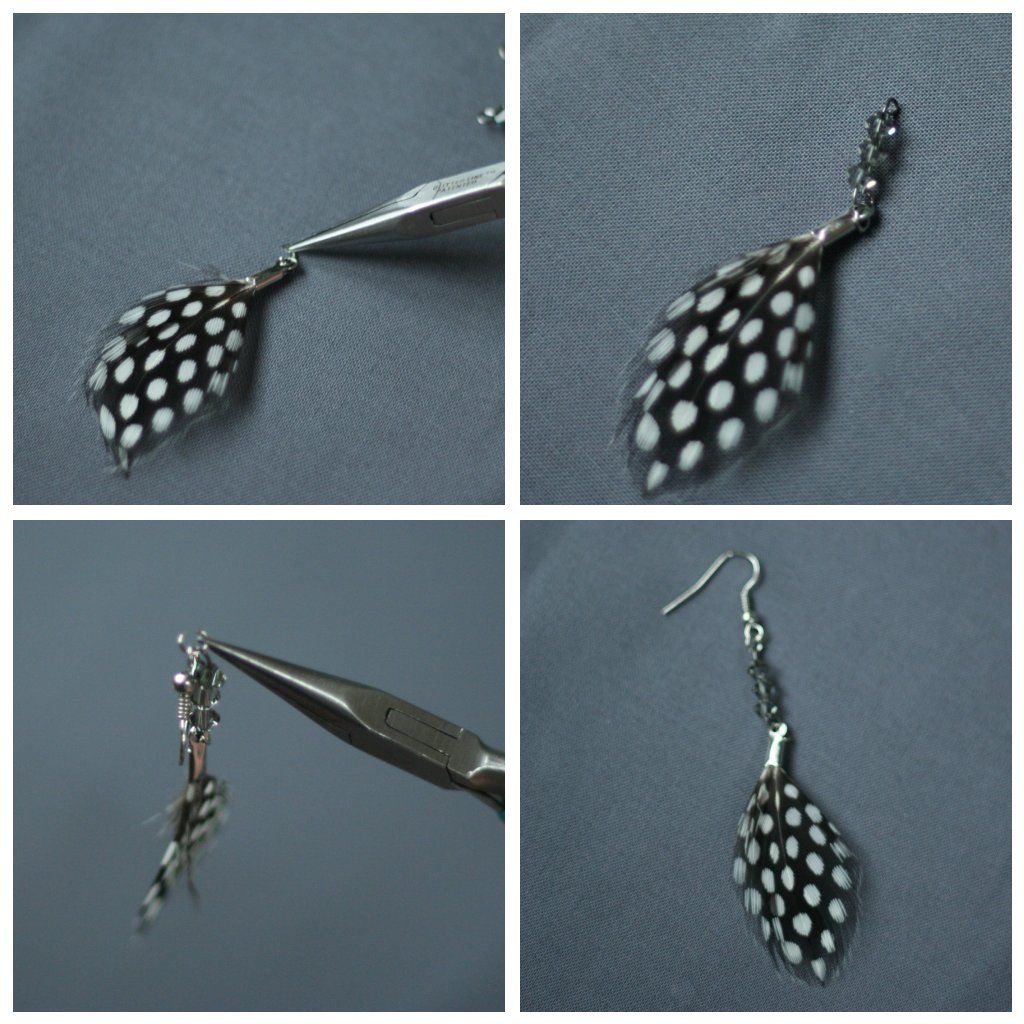 6. String one of the larger beads on a headpin. Trim the headpin down and make a loop with the remaining wire with round nosed pliers. Before closing off the loop, thread the wire through the end link of one of the pieces of chain. Close off the loop.
7. Attach a jump ring to the other end of the chain. Repeat step 6 for the other piece of chain, and then attach the chains to the closure with another jump ring.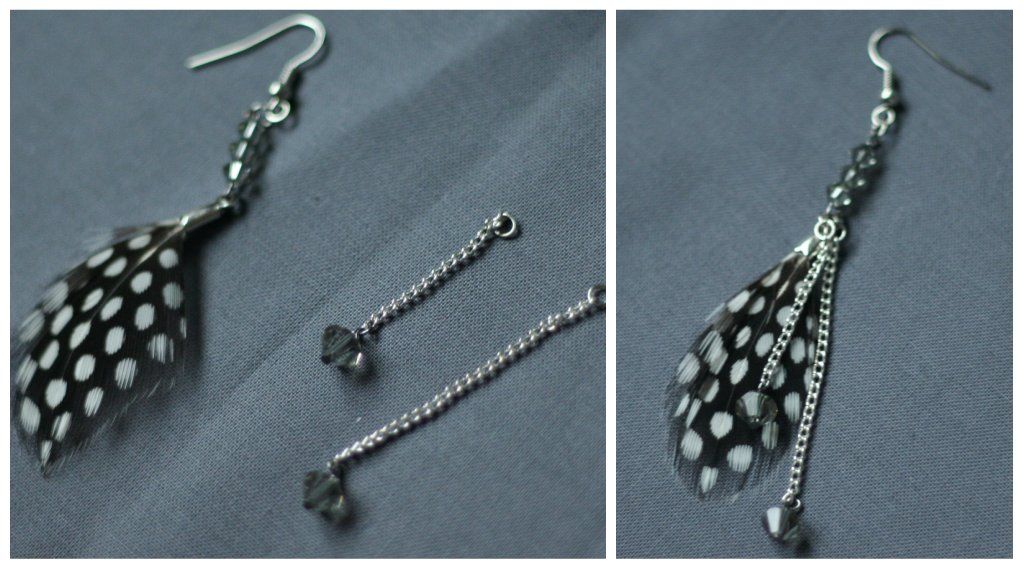 Then, repeat steps 2-7 to make another earring.
That's it!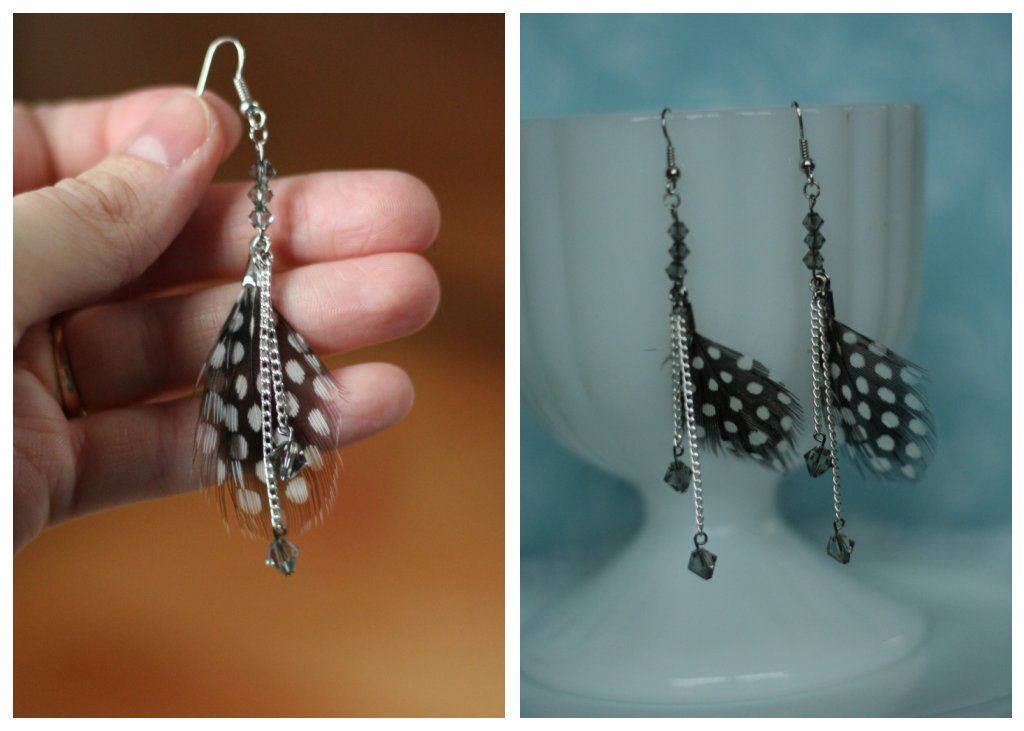 Can't forget a silly mirror picture. Ahh, well. Wouldn't these earrings make lovely Christmas presents?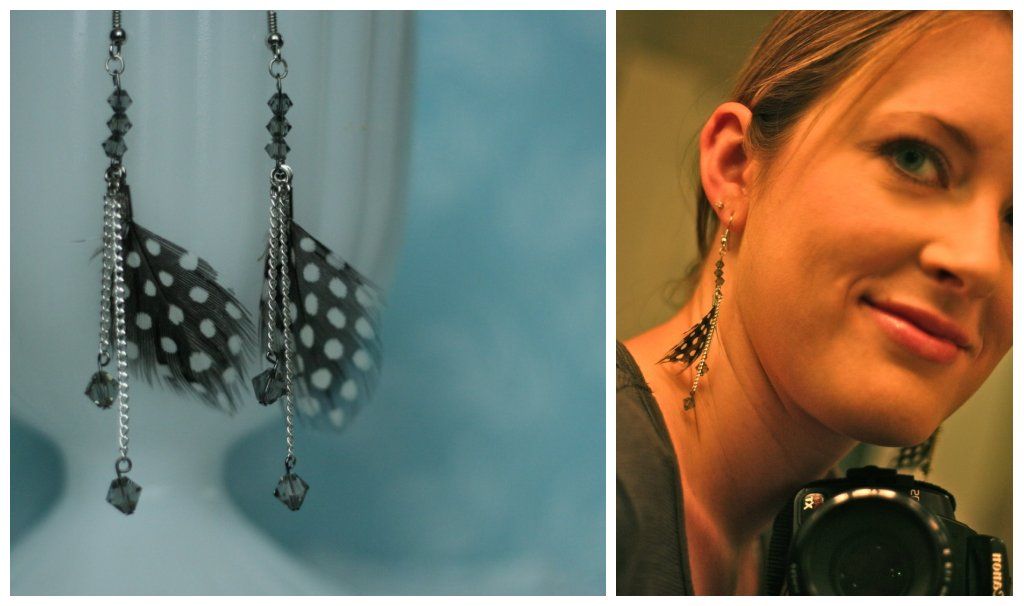 Please let me know if you try these... I'd love to see!