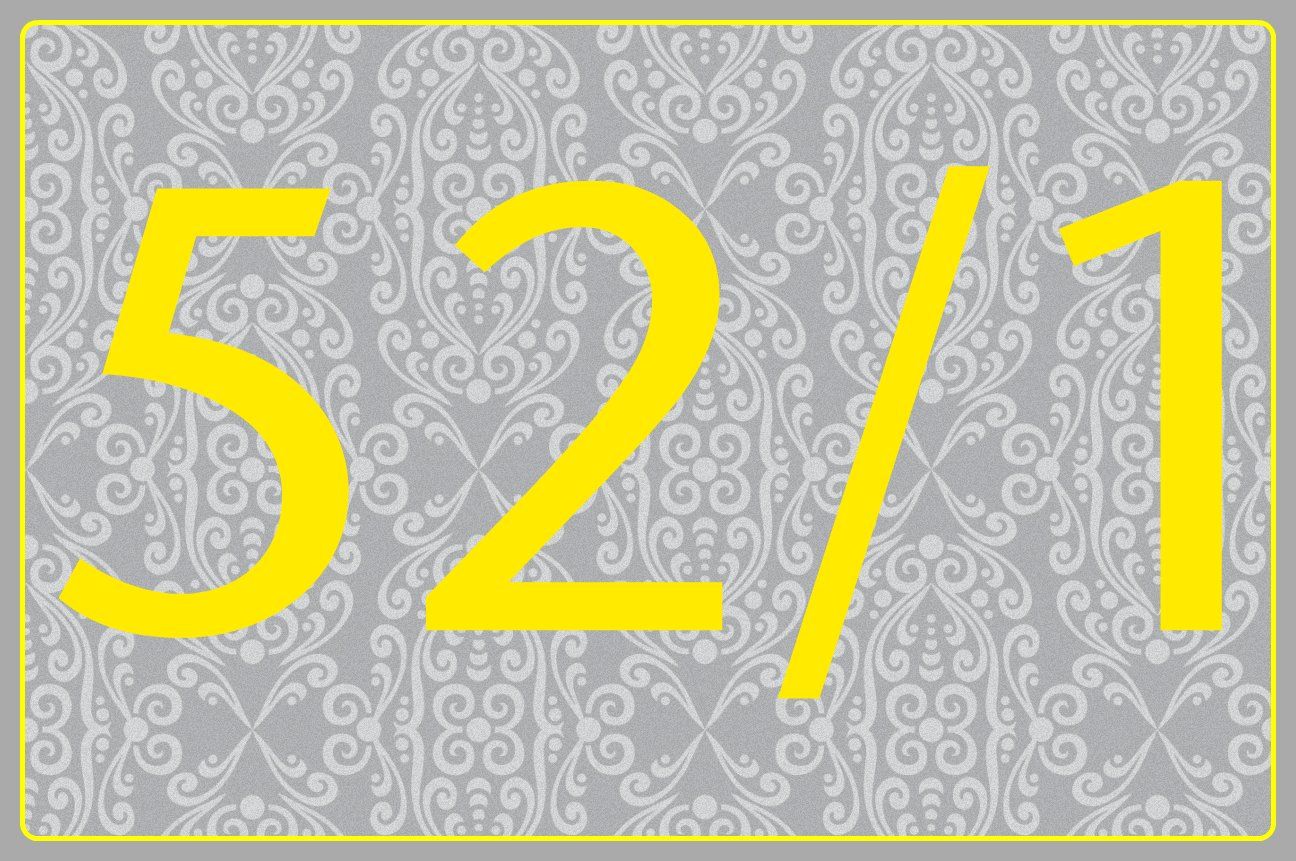 A few weeks ago, I saw these in Target: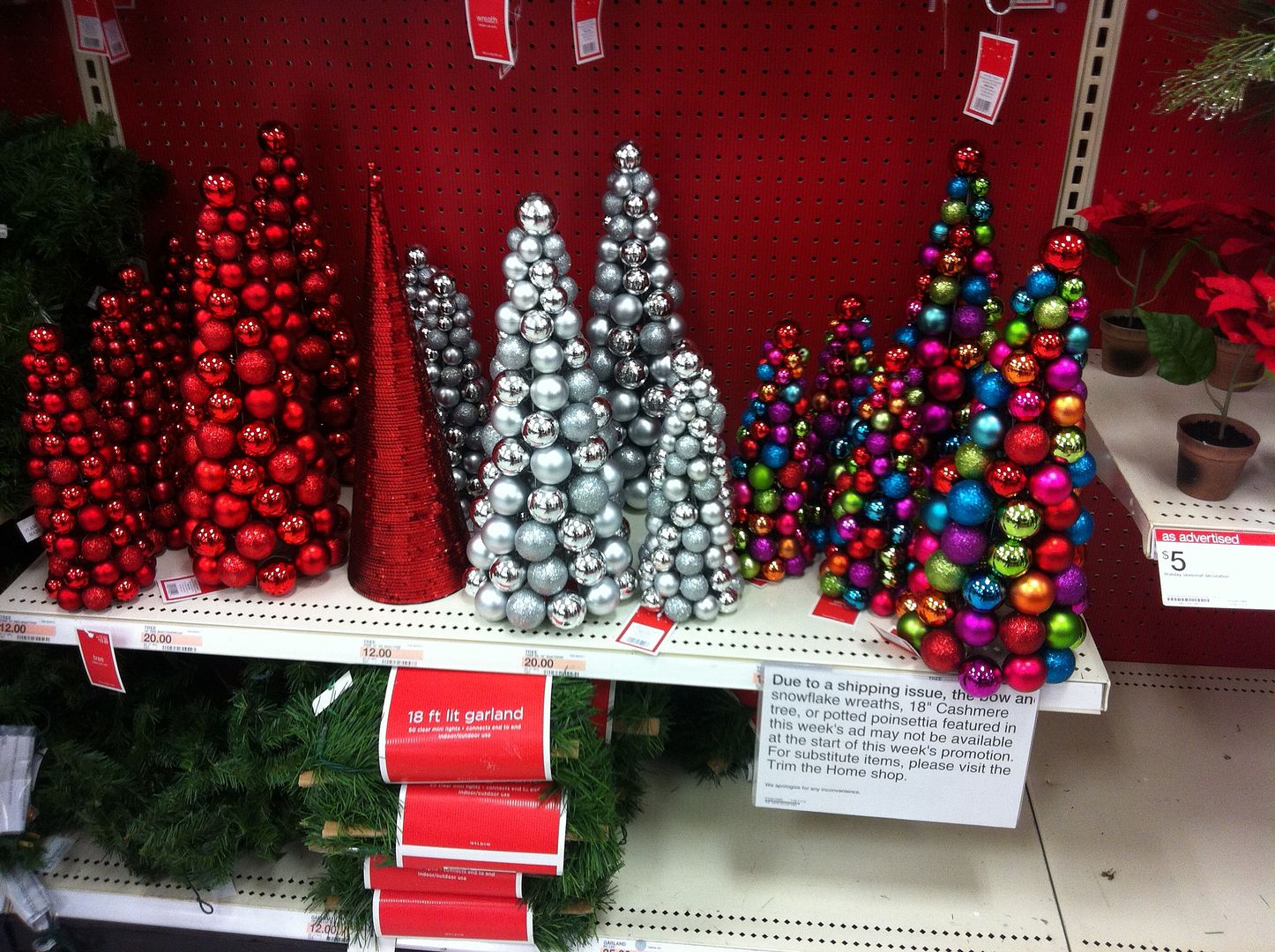 And, of course, I was instantly determined to make my own version.
Materials:
-styrofoam cone base things (got mine at Joanns)
-Christmas bulb ornaments (got mine in the dollar bin at Target and on sale at Joannns)
-hot glue gun and glue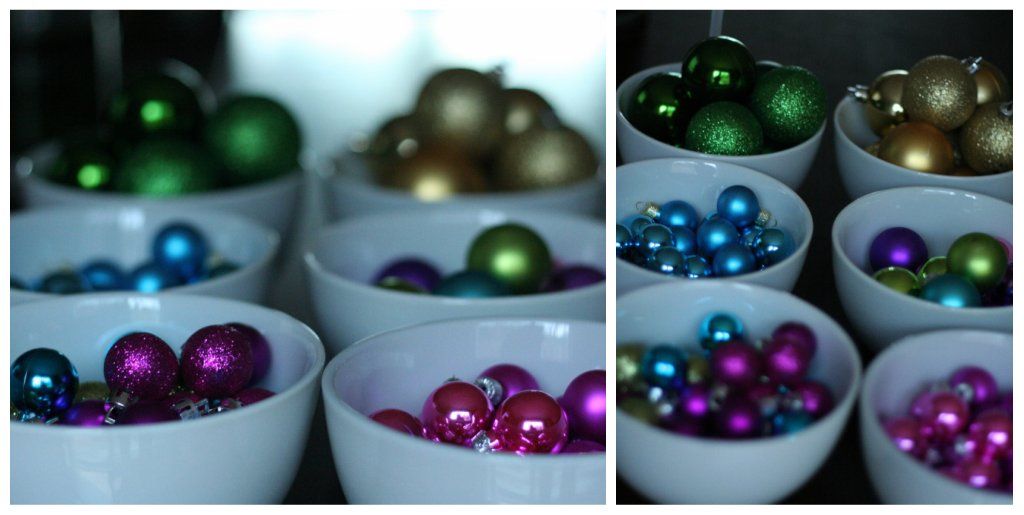 Pull off all the metal top things (I'm so technical).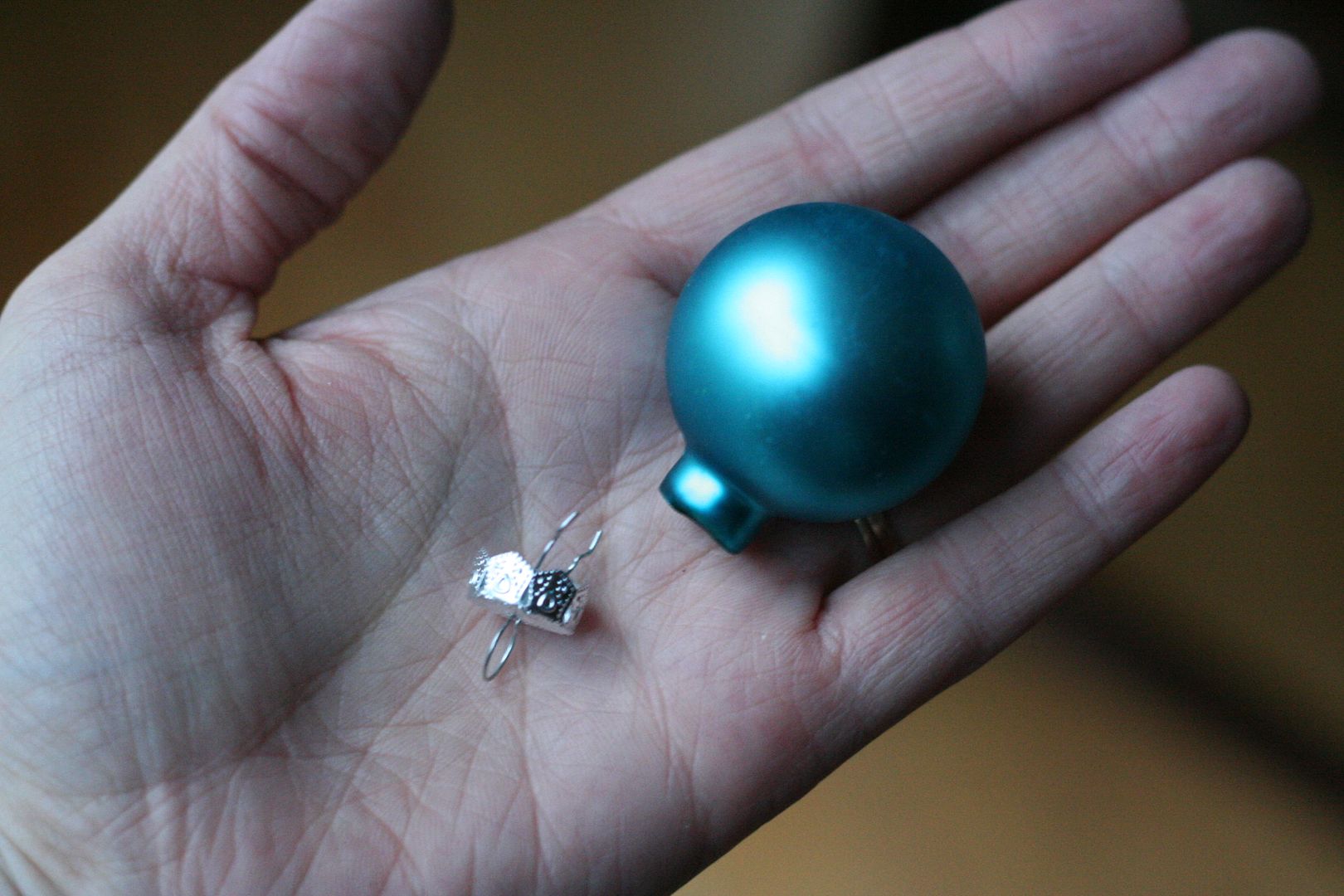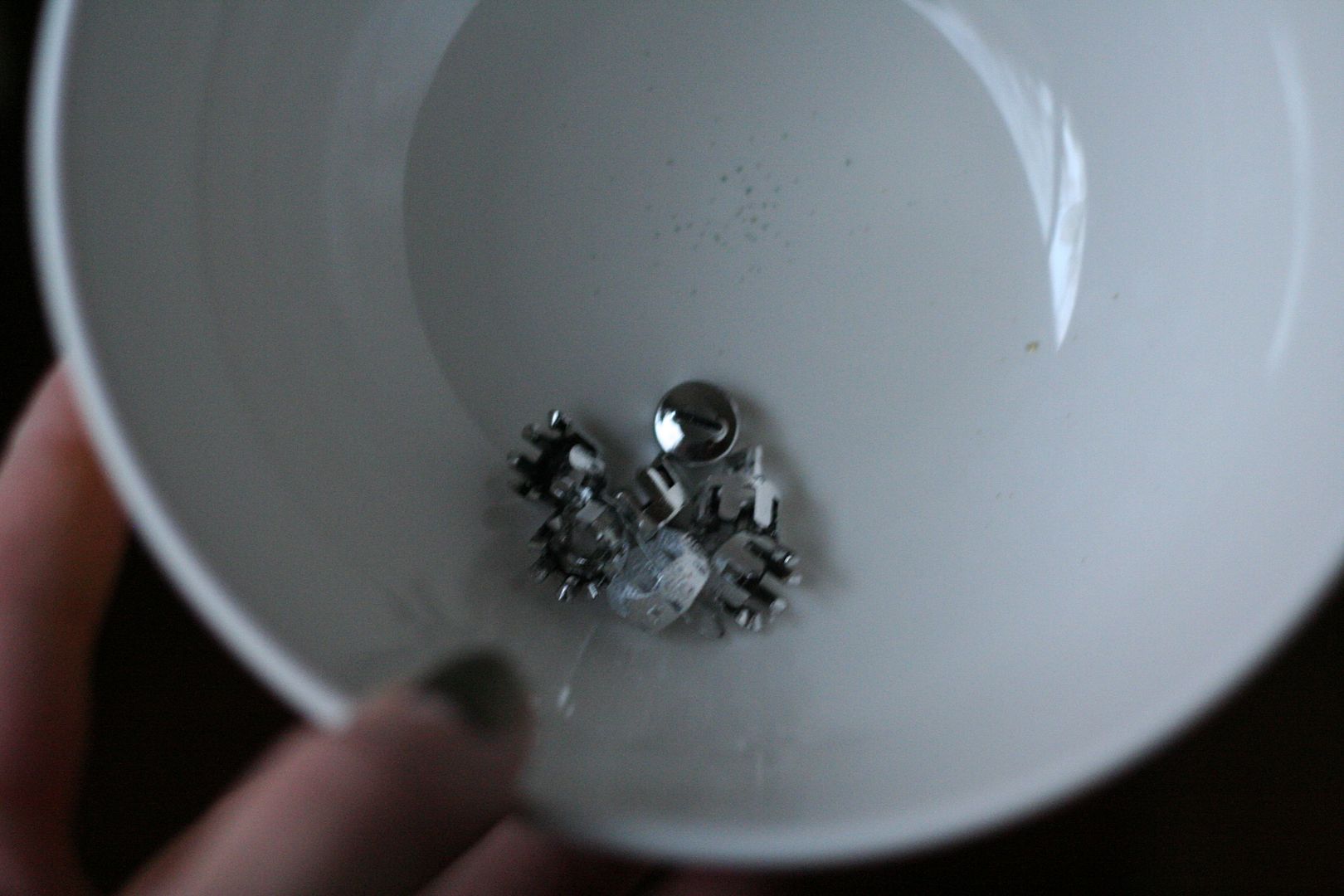 With your glue gun, make a circle of glue on one of the cones. Press the ornament into the center of the glue circle, puncturing the styrofoam with the raw top of the bulb and securing the bulb to the cone.
Repeat. Over and over and over. And over.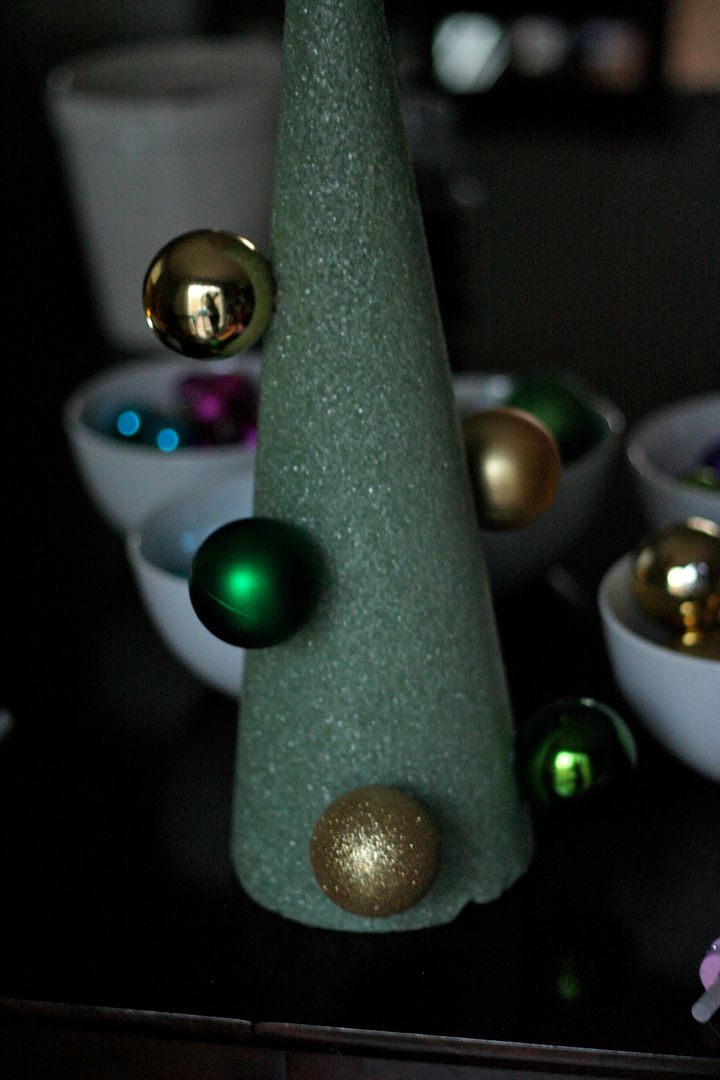 I dug out some old, bigger ornaments that I had decided not to decorate with this year and used them to fill in some of the big gaps.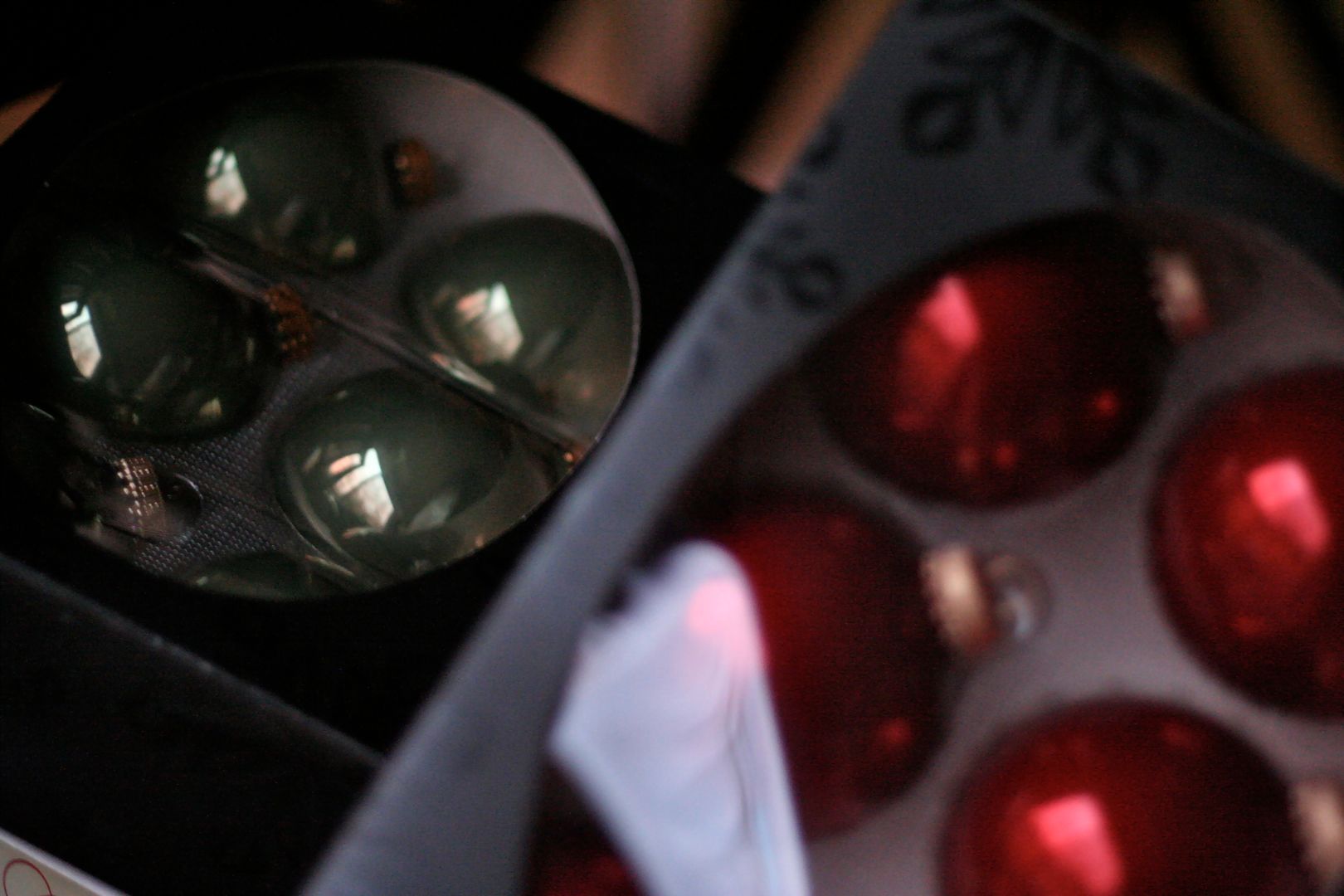 Hiiii!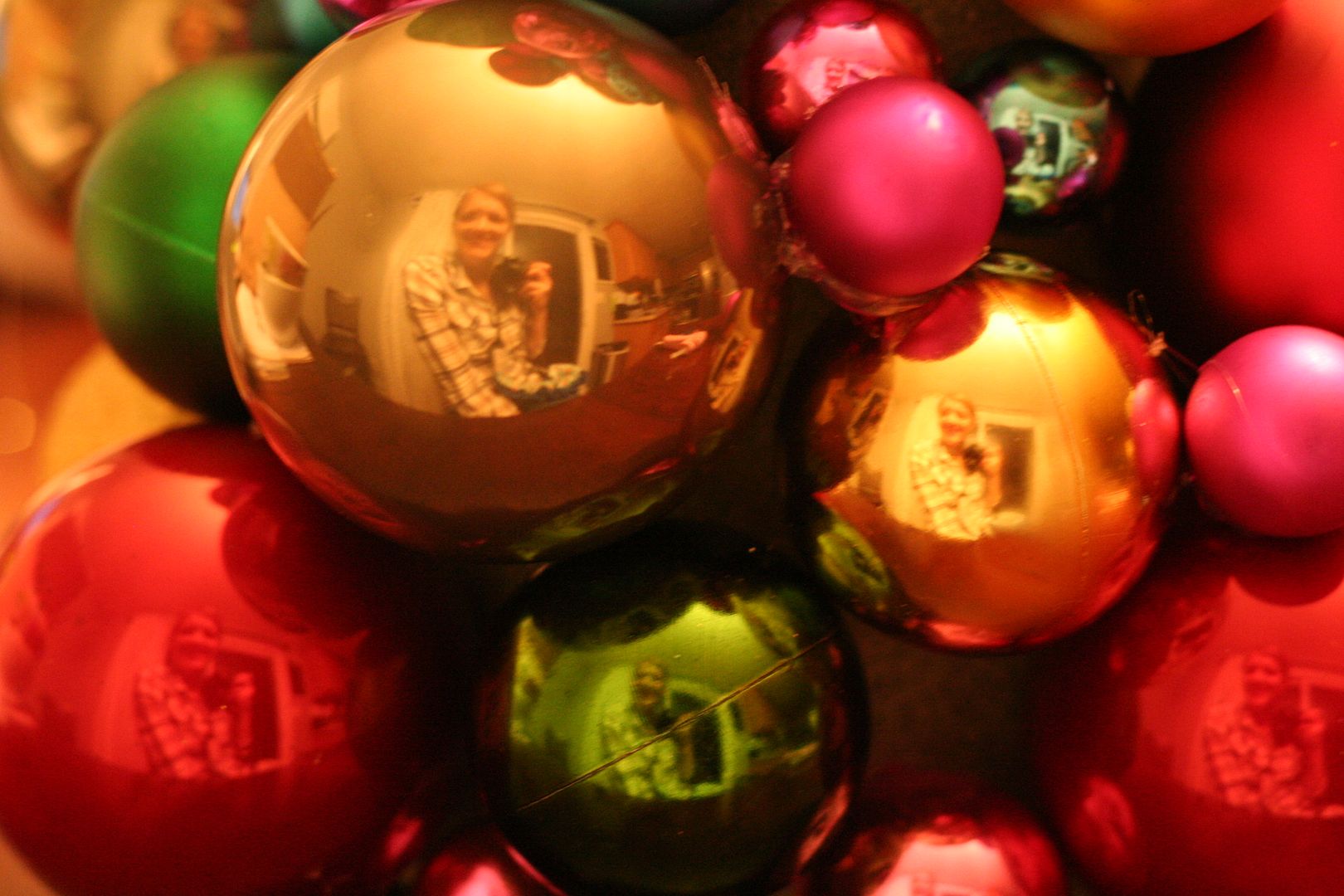 This tree took longer to make than I had anticipated. It also didn't turn out exactly as I had envisioned, but I still think it's pretty and interesting to look at. However, I was totally expecting to be able to complete three trees with the bulbs I bought. They barely covered the one tree... oops. Lesson learned: just buy (gasp) the premade tree. I'm sure they have gone on sale by now, and it definitely cost at least as much as one sold in the store to make. Plus, it wouldn't take two hours (resulting in a mediocre project) to just go to Target and buy a stinkin ornament tree. Now, what to do with the remaining styrofoam cones... hmmmm....