I have been eyeing
Freshly Picked
baby moccasins for years, so naturally I was beside myself when presented with an opportunity to try a pair out on my Evyn girl.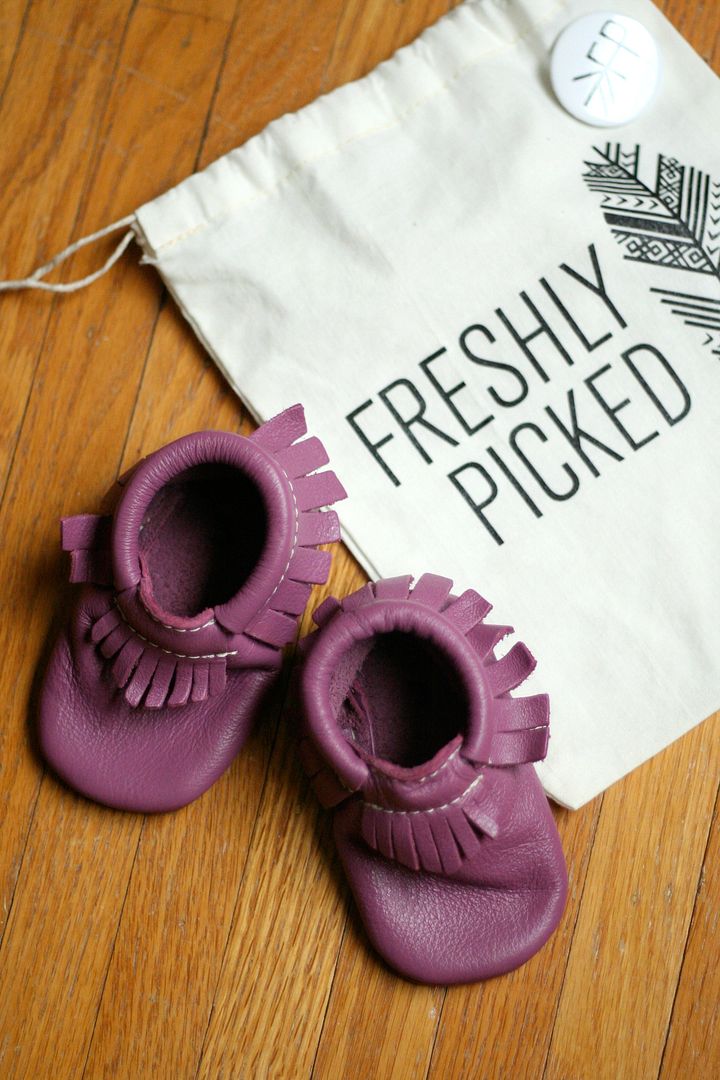 These adorable handmade moccs are the real deal. Durable and sturdy, they are fitted with elastic around the ankles to ensure that they don't slip off baby's feet. They are available in a variety of colors of leather and suede.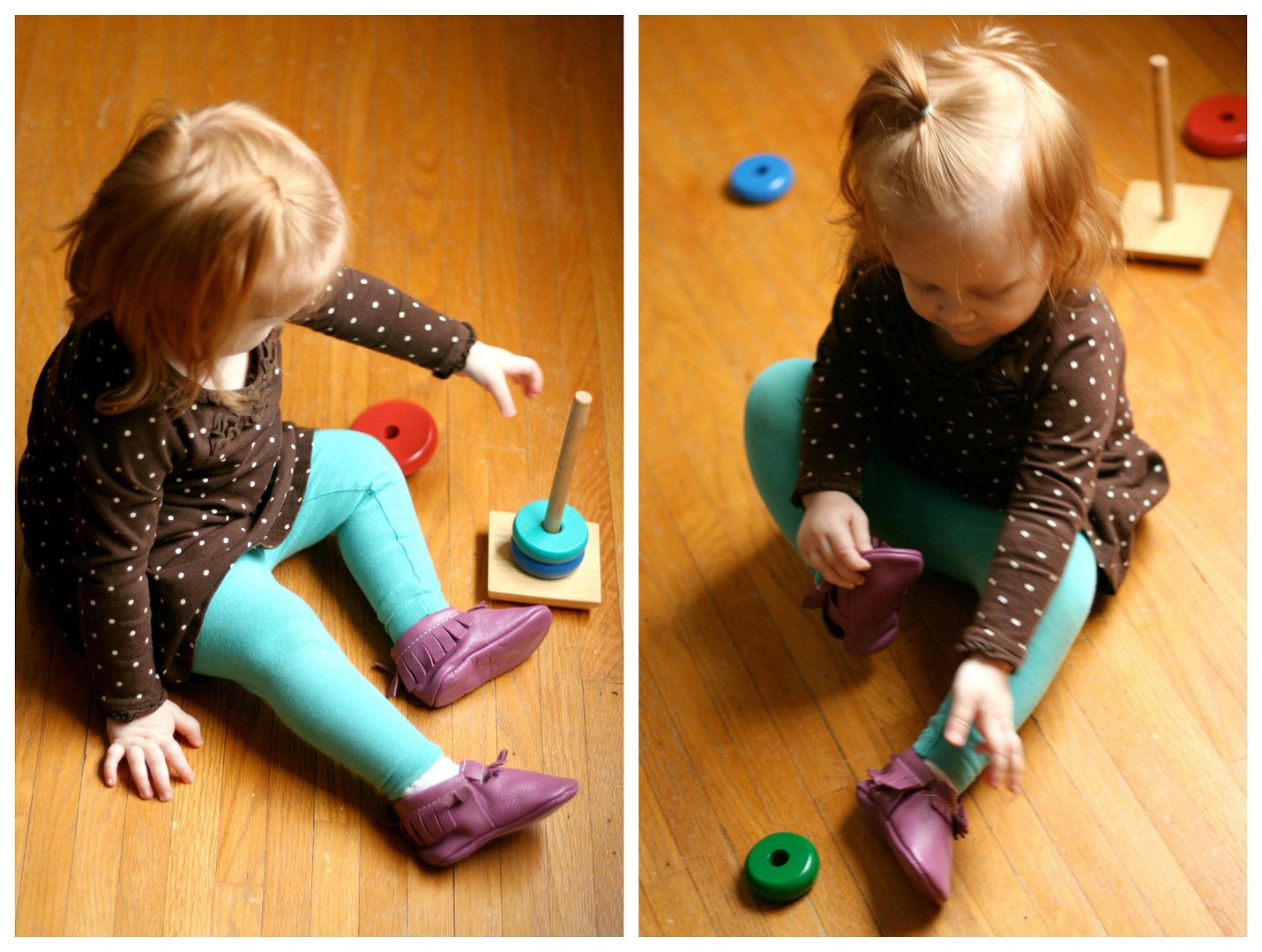 I could not be more pleased with the quality and performance of these moccs! Evyn loves them, too - they help her walk with ease and she doesn't slip on our wood floors when they are on her feet. Plus, two words: Radiant. Orchid.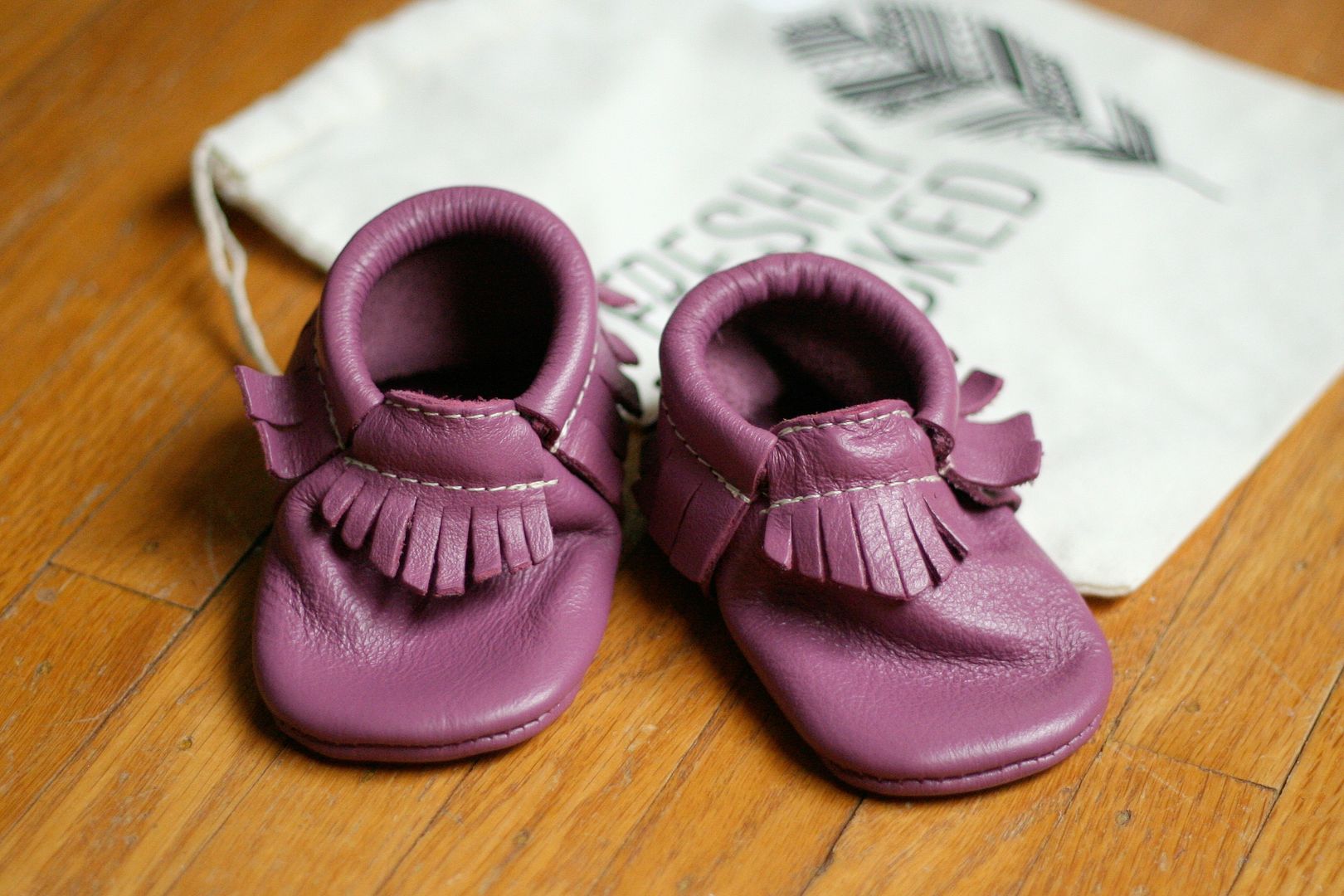 I'm also
hosting a huge giveaway on Instagram
that includes a pair of
Freshly Picked
moccs as well as a bunch of other treats for mama & baby. The giveaway is running for just a few more hours (ends at midnight tonight!), so get moving if you haven't entered yet!
**While I received a pair of Freshly Picked baby moccasins for free in return for this review, I was not paid to write this post.**