Outside my window...
it's chilly, almost freezing... hoping the tree buds that have formed in the freaky-abnormally warm Spring weather we've had in the past week don't freeze off.
I am thinking...
about many things... mostly about how I'm hoping and praying Brynlee doesn't have a high fever tomorrow like she's had in the past two days. It hurts me so to see her so miserable, plus I'm not feeling too hot either so it's a recipe for crankiness all around. Let's just say I'm pretty sure the past few days have been a mothering fail. Clinging to my
word of the year
.
I am thankful for...
quiet trips to the grocery store (with a Tim Horton's cappuccino in hand) after sick kids are in bed. I seriously circled Wegmans about six times tonight, just because I could.
I am learning...
that I would have loved to live in the early 1900s. Sometimes I think I was born in the wrong decade. I love today's technology and stuff, but the properness and tradition of that time intrigues me... or perhaps it's just
Downton Abbey
that intrigues me. Or maybe I'm obsessed. And maybe I watch the interviews with the cast members a little too closely. And maybe season 3 needs to come out, like yesterday.
I am creating...
decorations and a menu for my B's birthday party this weekend.
I am going...
out for hibachi tomorrow night (grownups only!) with our small group... as long as fevers don't make another appearance tomorrow (please please)!
I am hearing...
the monitor. The usual.
Around my house...
so much is getting done! My dad and Ryan are building built-in bookshelves in the living room and my mom has been painting the kitchen cabinets (eeeee!) and I have been cleaning up after them and pretty much just bossing everyone around.
One of my favorite things...
A few plans for my week...
going out to eat, cleaning like crazy, party prep, taking a MUCH needed trip to see my hairdresser (I think I'm going to do something different for once), and partying it up on Saturday. Then the prep and packing for the OBX begins... ahhh I cannot wait!
A picture...
I feel lame for pretty much only using my phone to take pictures, like, always now... but it's better than nothing, right?! Plus my camera is totally in the process of biting the dust. Sad. I DID, however, take pictures with my real camera of my kids painting the other day, until Mac decided to paint his entire body and I had to toss him in the tub. He was not the happiest, to say the least.
My Net girls and I went out to celebrate
Amy
's birthday on Saturday, complete with lunch, dollar store candy, the biggest tub of popcorn EVER, and The Hunger Games. So fun!
Brother goofing off with sick sissy, trying to make her feel better. :)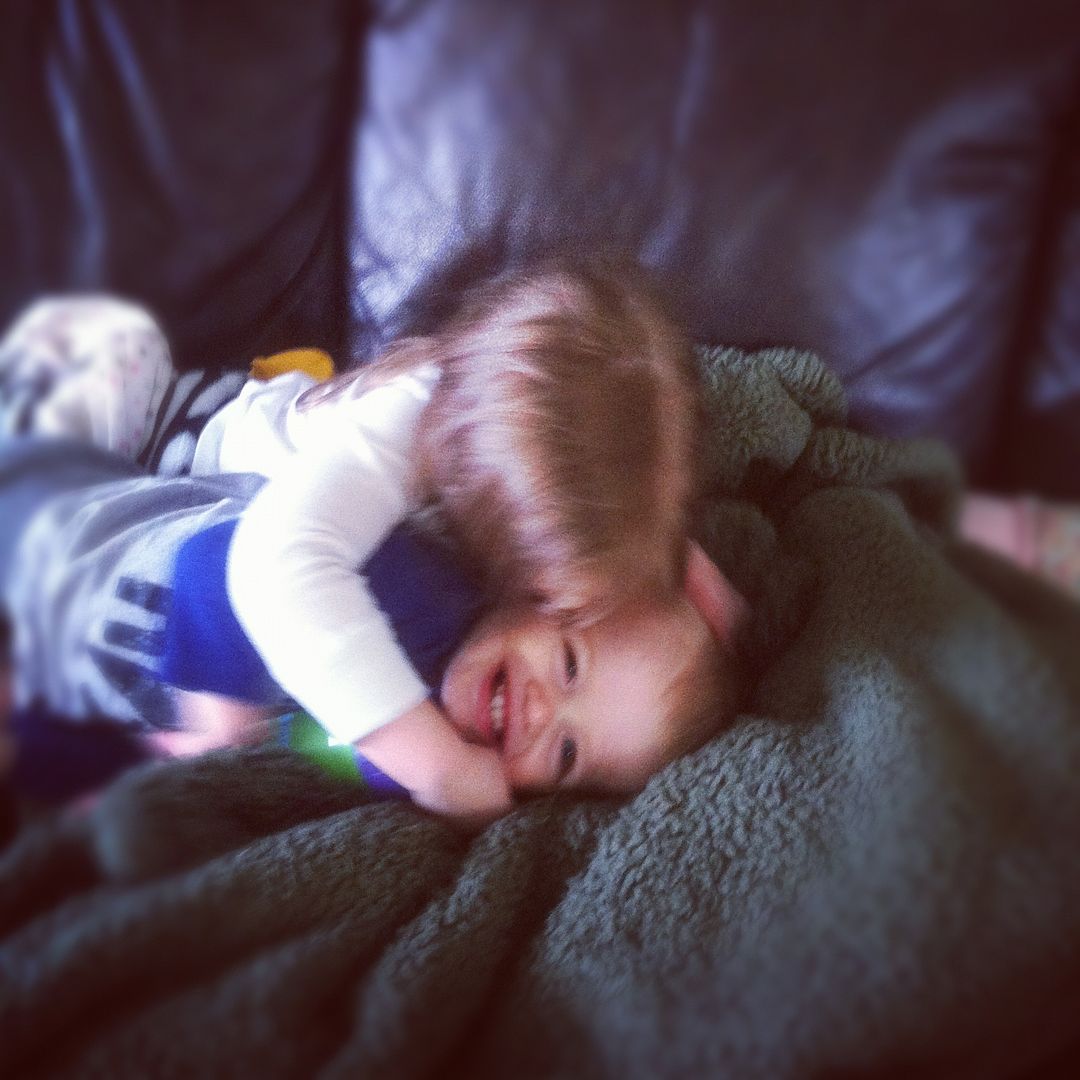 Painting kids! The mess was worth it!