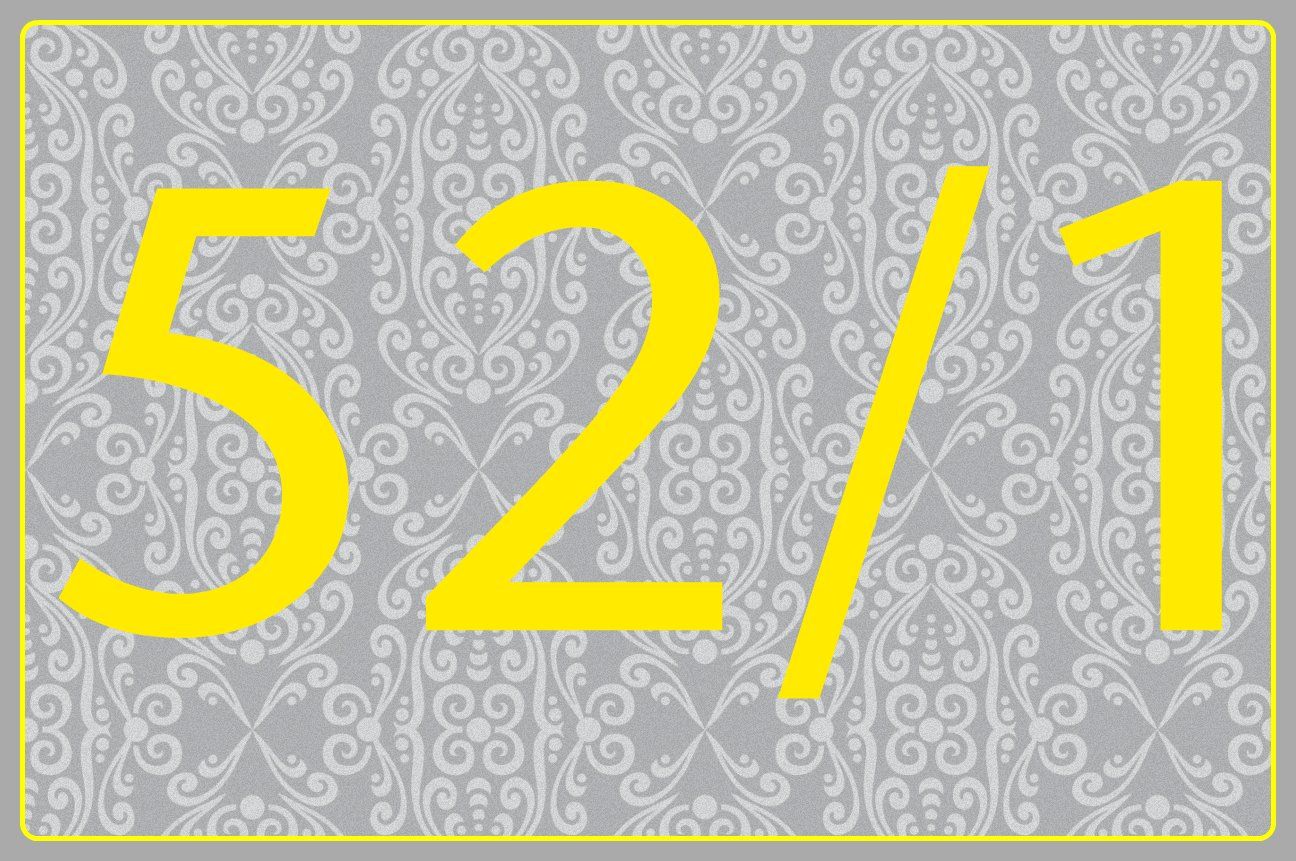 I've been collecting pretty plates for awhile, always wanting to have them on display in my kitchen. I finally decided I had enough (I actually decided against putting a few up) to begin a little plate wall in my kitchen. I (Ryan) put these up on one side of our backyard-facing sliding door, and I plan on collecting a few more to hang on the other side of the door.
Plate hangers- a few bucks at Walmart.
The pretties.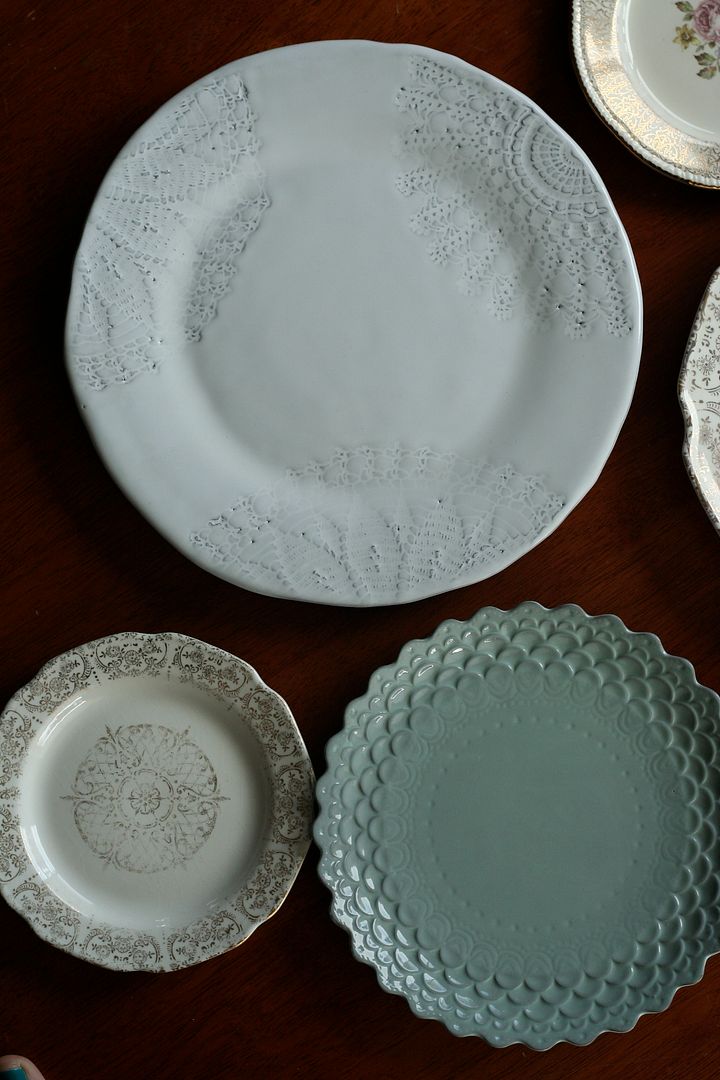 Could I love this one more? I submit that I cannot.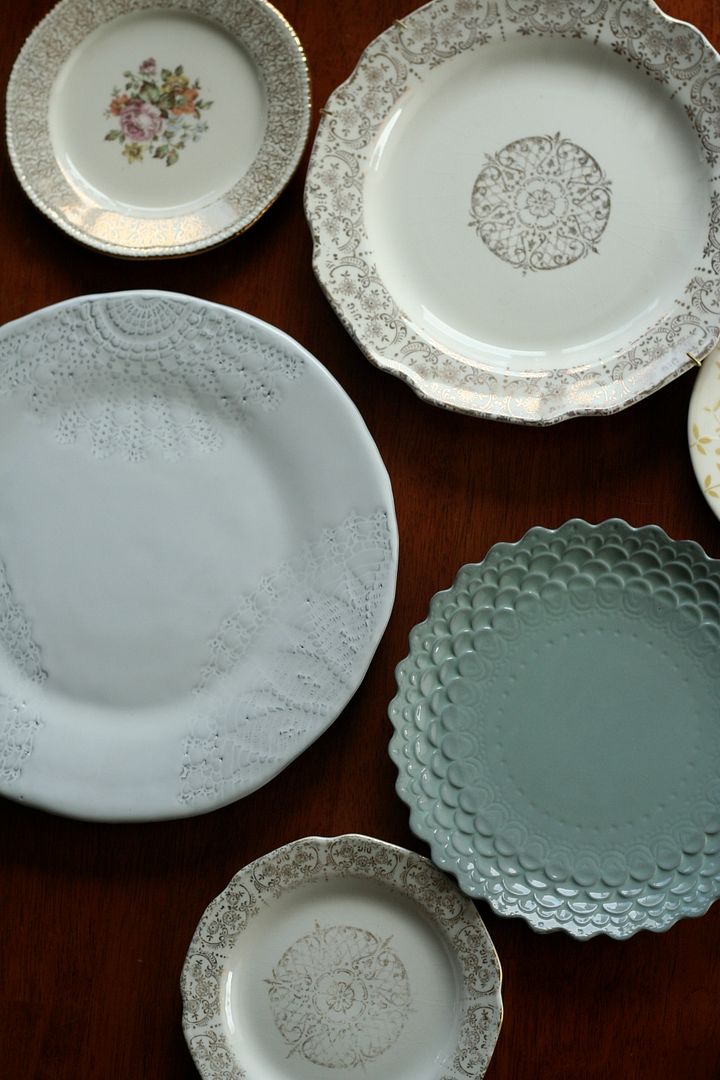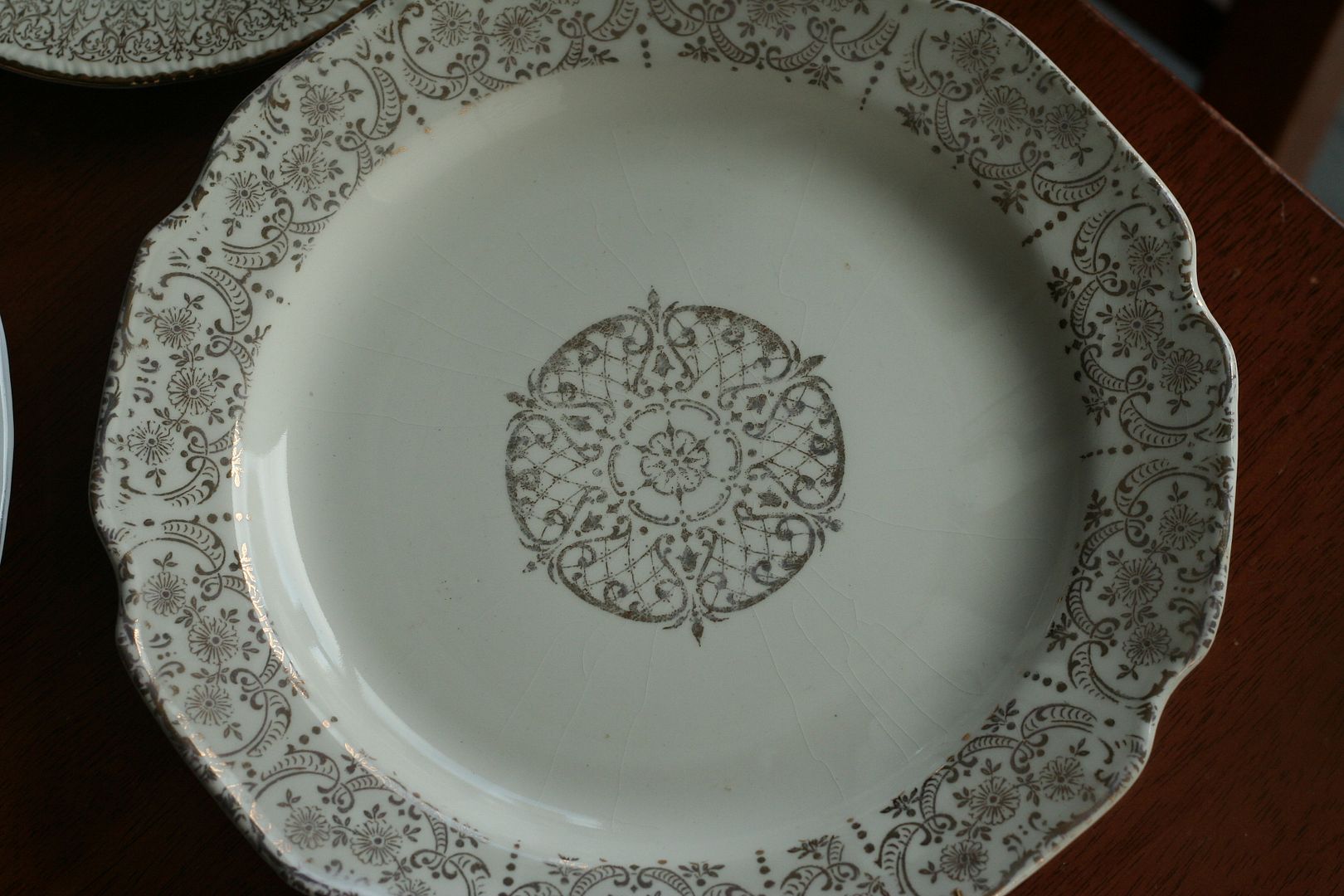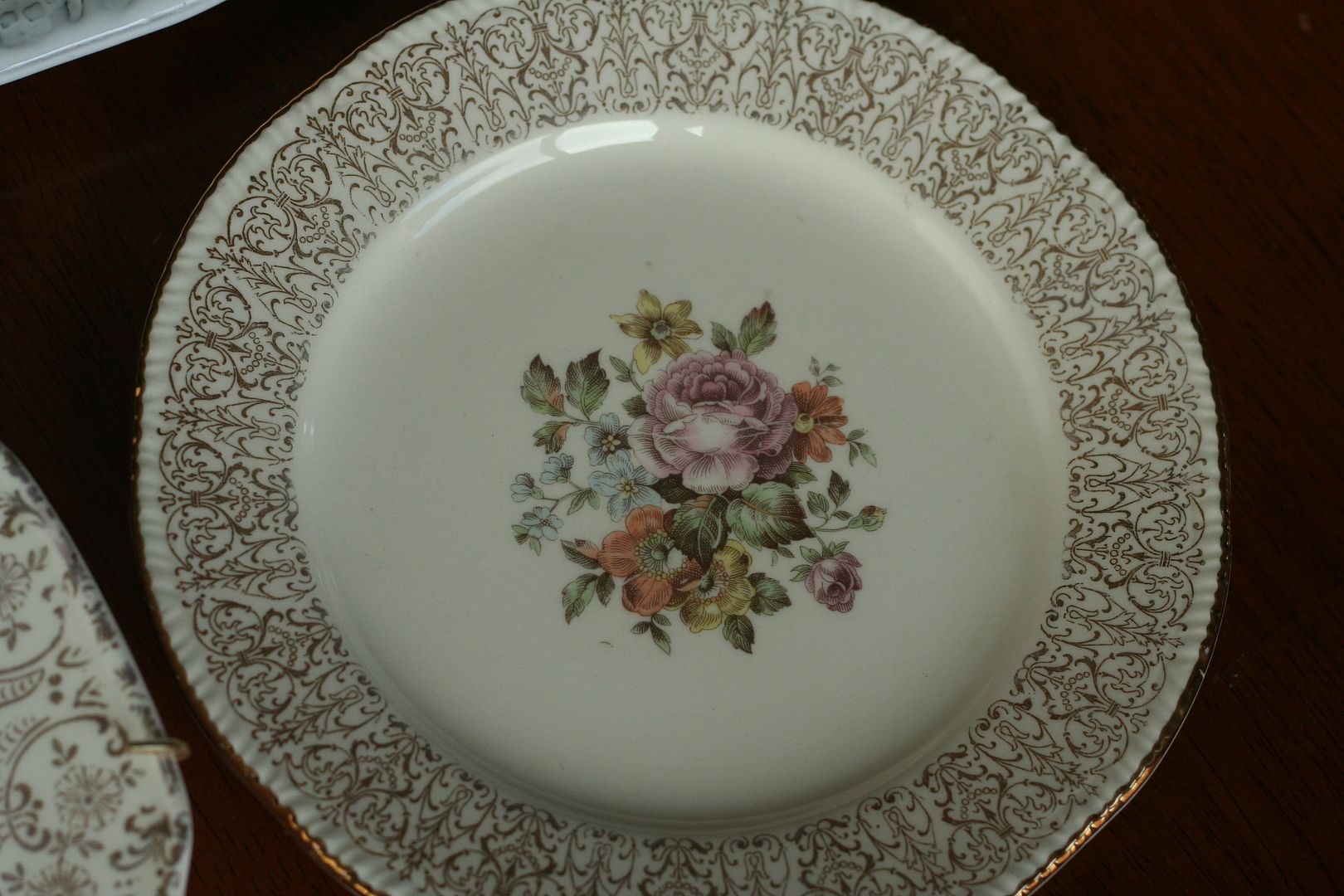 My hero.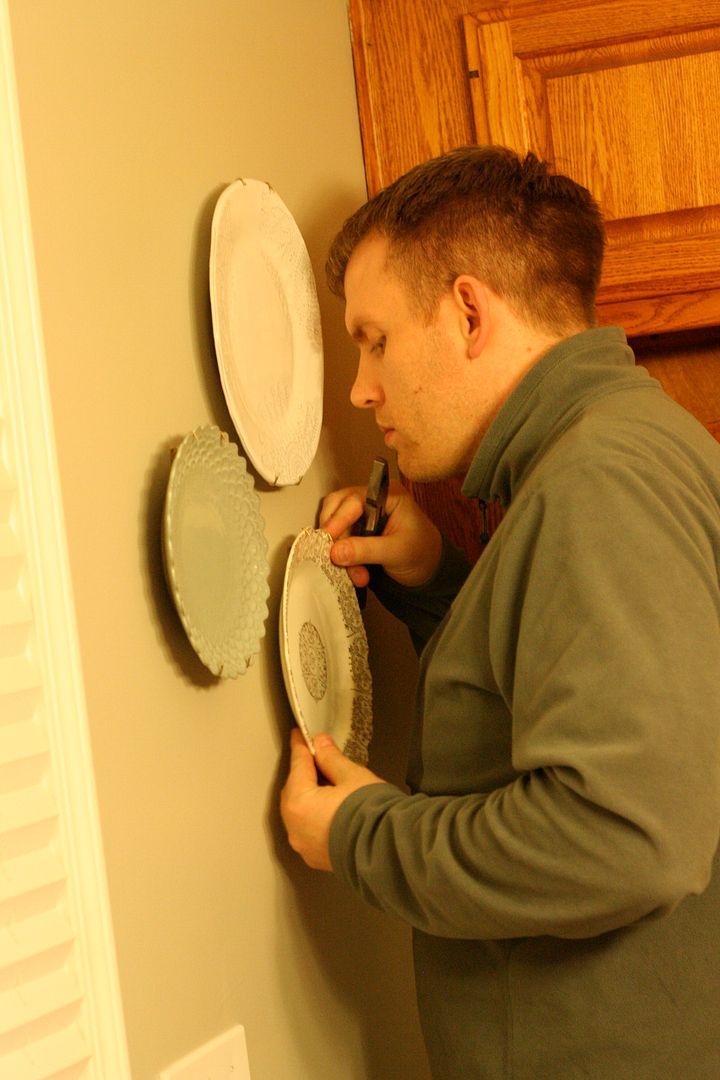 Whoops, I apparently was one small plate hanger short.
Thank you to my lovely assistant for stepping in.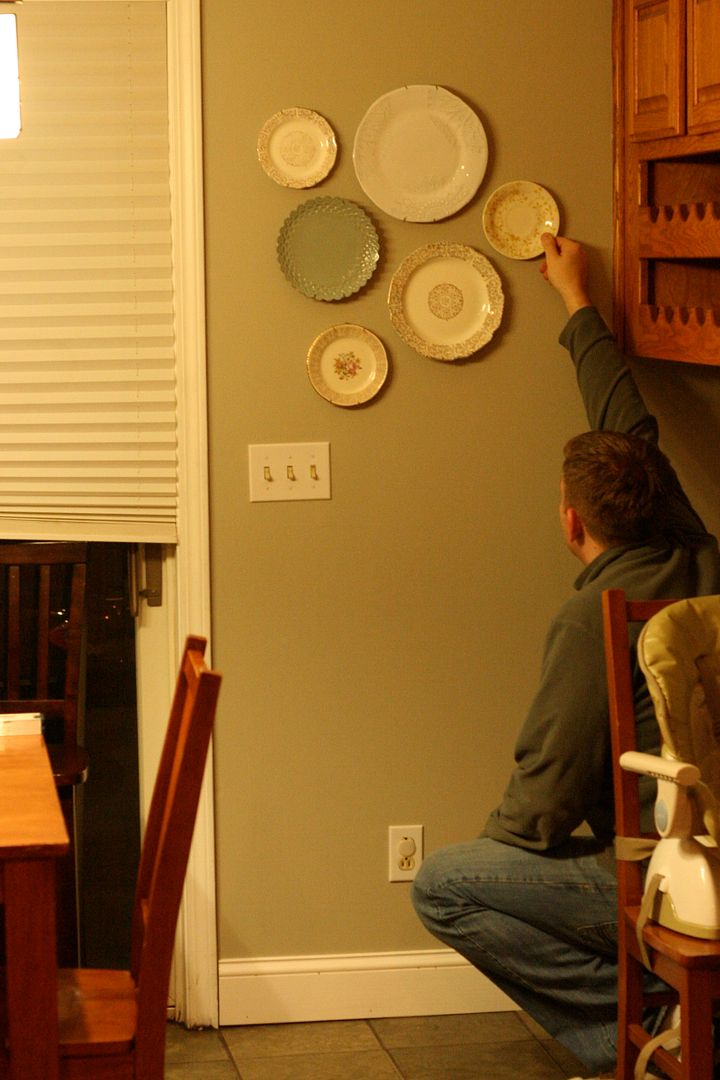 Where did I find each of these plates? Glad you asked.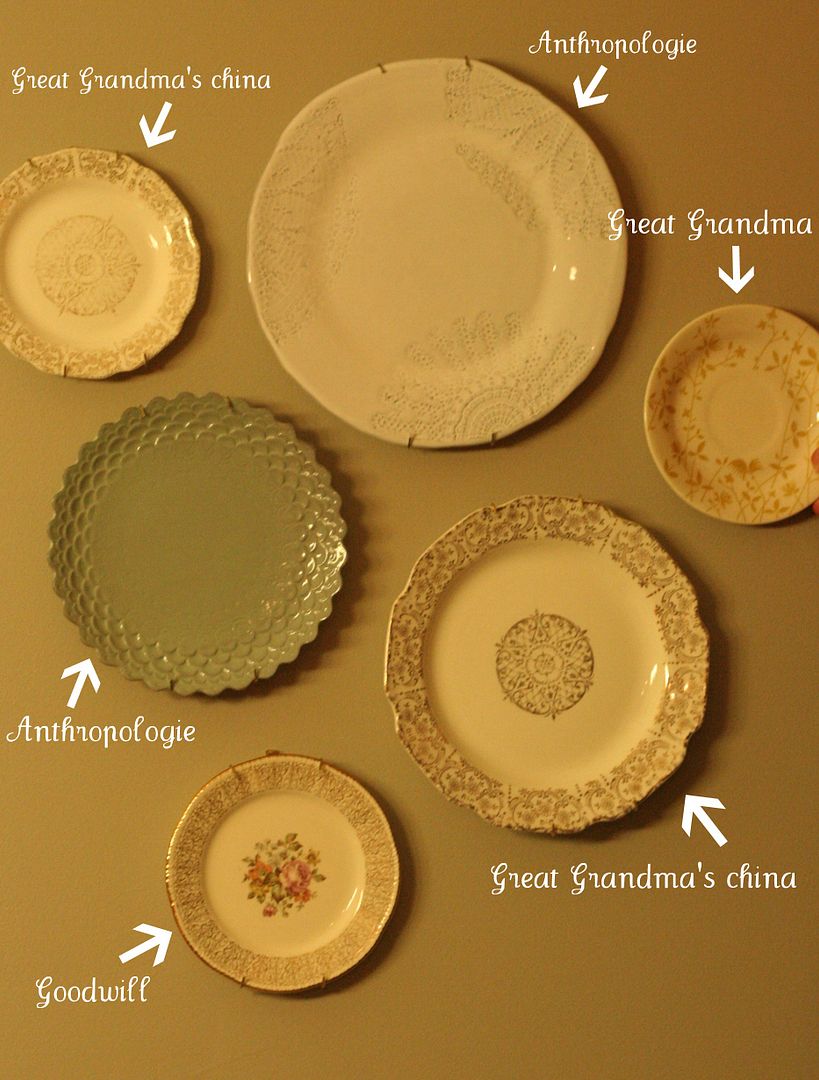 Next up- more wall pretties. I have so much up my sleeve- Hint: think Brynlee's room!