This week, we've had to take our chances on a few things.
Gluing back together my favorite cake stand after it busted in the move: success! Oh such sadness was in my heart when it was pulled out of the box broken. Luckily I got it at The Christmas Tree Shop and surely paid no more than a few bucks for it.
Ripping the carpet off the stairs to reveal pretty, clean hardwood: major success! Except pulling out the carpet staples was a major pain in the you-know-what. And don't even get me started on those ballerina legs and how my baby looks 7 years old.
Bright red lipstick: would-be success, if I ever finally got the nerve to actually wear it out of the house instead of rashly grabbing a tissue and wiping it off at the last second.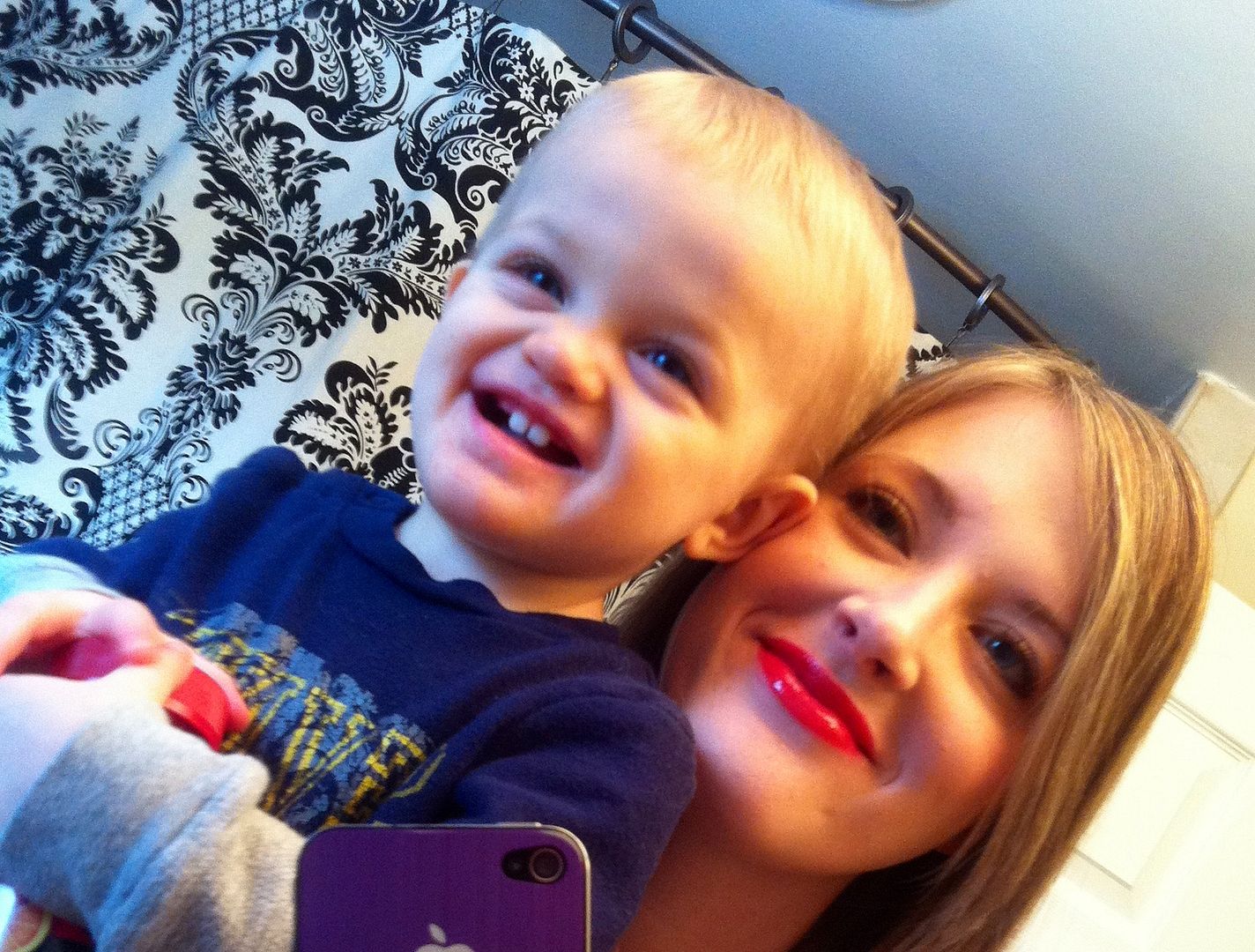 "Green" smoothies: success according to Mac and me, Brynlee's still on the fence (if you can't tell from the look on her face).
Colored jeans: success (in my opinion!) especially since I got them at Old Navy for 6 bucks. The experience was a little ego-shattering, since I had to go up TWO sizes to get these to fit right... I guess they don't call them "super skinny" jeans for nothing. Too bad their name doesn't rub off on me. They are a bit short too, so I'm thinking flats are in the cards to pair with these jeans, which means I won't be able to wear them until spring. Or later. Yay, Rochester winter! Oh, and I decided I must have cobalt blue too. Who AM I?!


And finally, I guess this last "chance" we took is participating in a family dance while we were out to lunch this past weekend.
Success! :)