I'm excited to link up with
The Letter 4
today for their (and my)
first What I Wore Wednesday
!
(PS- these girls are for real. And big time. Like they were on The Martha Stewart Show a few weeks ago, and just went to NY to tape another segment. I'm trying to contain my jealousy.)
I didn't get any, ANY pictures from the marathon weekend except for on my phone. Sadness. So my fun post-marathon outfit was only captured with my phone while blowdrying my hair in the hotel (to send to my SILs to make sure they approved). Forgive the horrible quality! The colors are all distorted! I will try harder next time!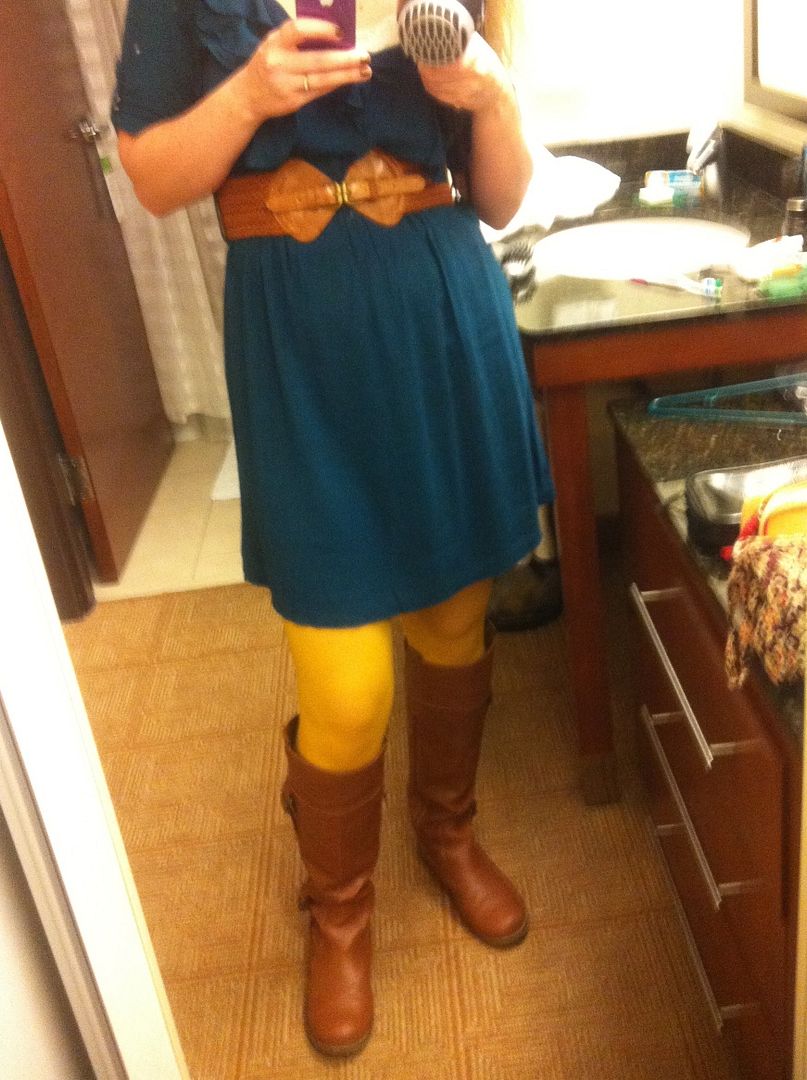 dress & belt - boutique in Wellsville, NY
tights - Target
boots - Old Navy
Ahh, I have such sorrow looking at this awful picture! I was so delirious after the race, I just was not thinking straight, let alone together enough to do a photo shoot :)
And for funsies (I think
Keight
is rubbing off on me), a shot of some of the girls after dinner... we were all practically sleeping sitting up: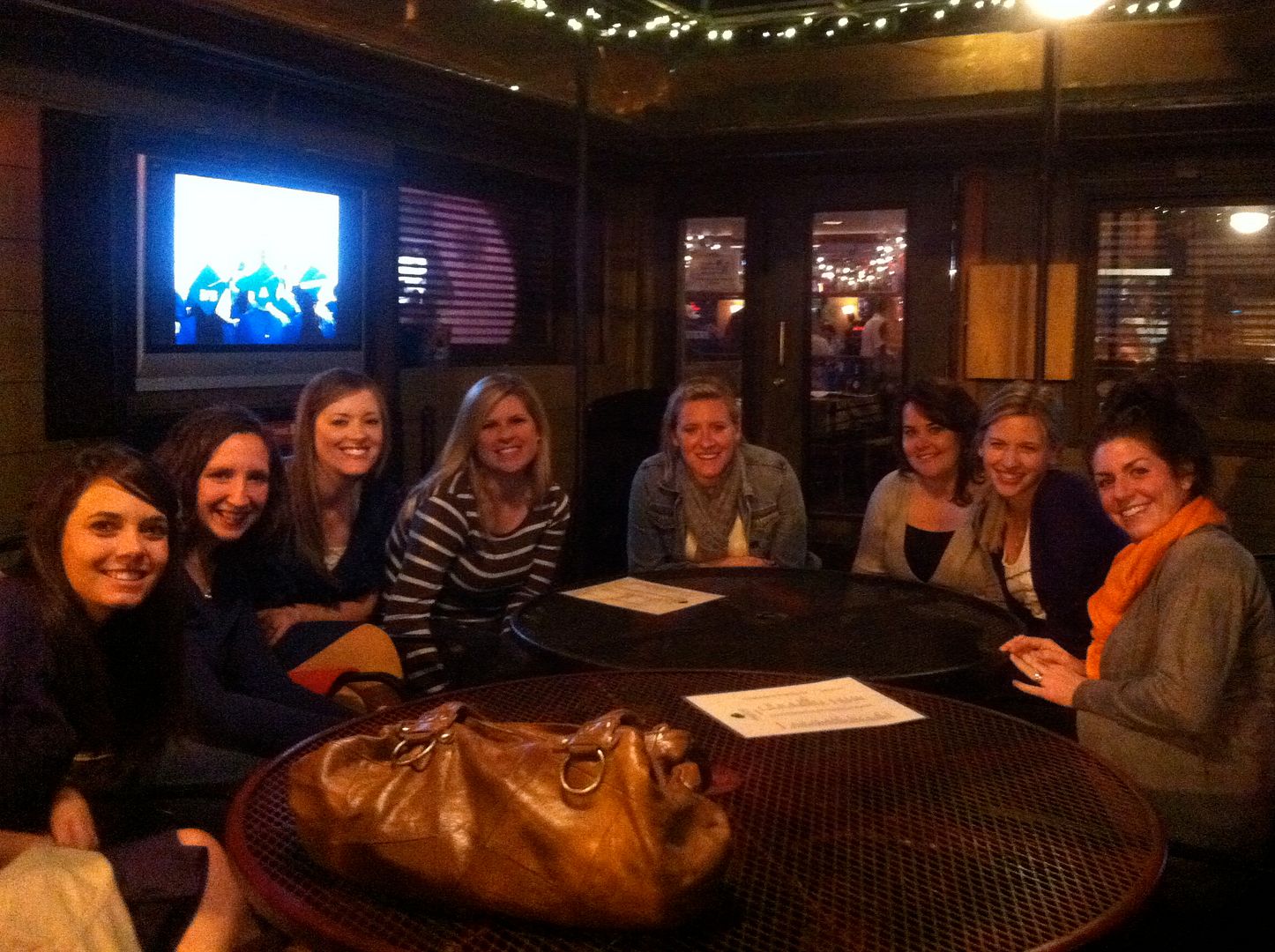 Happy Wednesday!