The weekend came and went, and was a blur. Ryan and I had a fun little getaway Saturday night, which included Niagara Falls (Canada), yummy food, a bit of walking hand in hand, and gorgeous, unseasonably warm weather.
Sunday morning, we picked up the kids and headed to
Hurd Orchards
.
We've been apple picking there every fall for years
, and it seems like every year lately there is a new spouse or baby (well, maybe because there really
is
!). Sunday was HOT. It was at least 80 degrees when we were in the orchard. I wasn't happy with the lighting, picture-wise (way too bright!) and we were all sweaty. Plus we didn't have a ton of time, since Meghan, Adam, Ryan, the kids, and I all needed to head back to MA in the early afternoon. Despite those few less than ideal circumstances, we had a fun time and carried on our tradition. My brother was even able to come home for a week so he and Shaina joined us. So glad. Perhaps there will be another spouse and/or baby added to the pictures next year?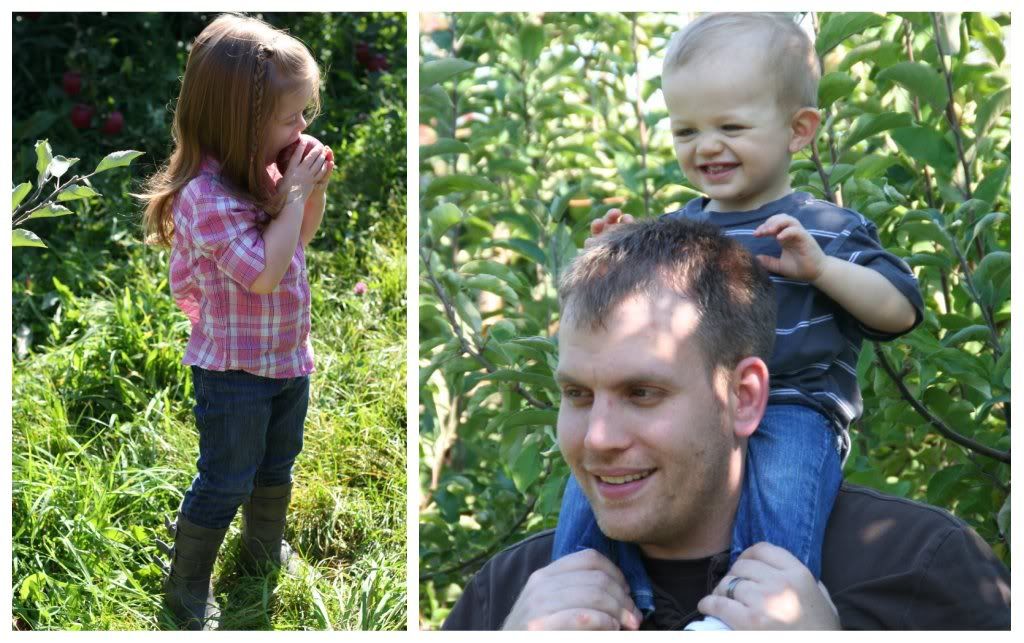 my sister thought she was just so funny wearing her "catelope" (or whatever the heck it is) shirt!