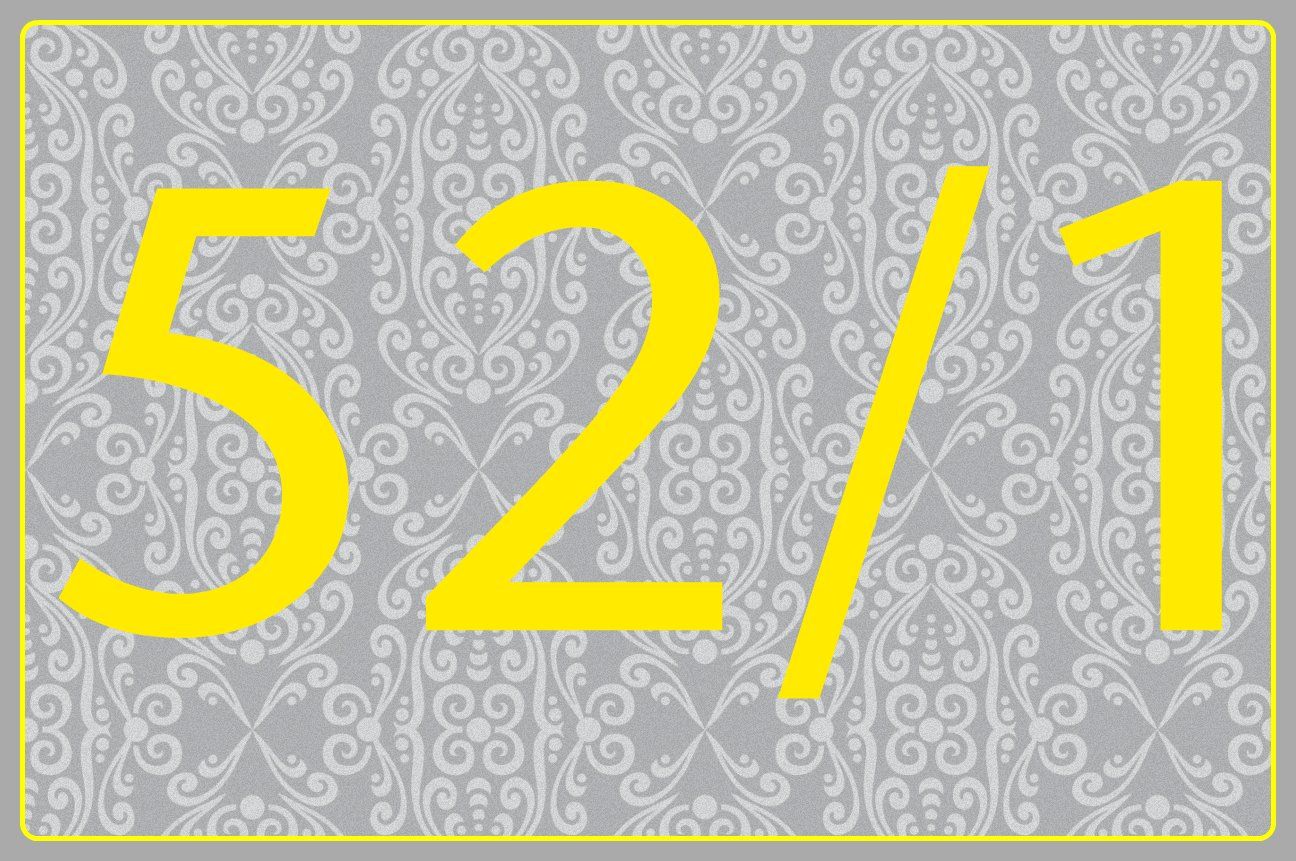 A few weeks ago, we visited a local farm stand and picked up some pumpkins. And, as usual, we waited until just a couple of days before Halloween to carve them. The kiddos (including my big kiddo) had so much fun carving them (actually, Mac just toddled around and tried to put the pumpkin seeds back
in
the pumpkins) while I took a few pumpkin decorating ideas that I had mentally stored away and ran with them. After completion, I felt the inspiration that I had
mentioned
was lacking. Or perhaps it was the incessant snowfall today, because suddenly I also felt the urge to decorate for Christmas.
I'm loving all the new ideas people are coming up with to decorate pumpkins, especially the ones that involve fabric and spray paint. Inspired by
Emily
's pumpkins, the pumpkins I saw on the cover of October's
Country Living
, and the ones over at
Tatertots and Jello
, I was ready to roll.
The great thing about this project is that it was pretty much free, other than the cost of the pumpkins. Yes!
For the pushpin "K" pumpkin, I had wanted to use flat thumbtacks, but alas I had too few in my stash to complete the "K". Instead, I used the more obvious "that's a pushpin" pushpins, since I had like 100 of them. Oh well.
I lousily sketched a "K" and pushed those bad boys into the pumpkin.
Then I spilled ALL of the pushpins on the floor.
It took everything in me to not yell out in frustration (and fear since Mac was roaming about) but since the kids were right there and I didn't want to freak them out, I took a few super deep breaths and cleaned the tacks up. Phew. At least I got my tetanus shot
not too long ago
.
Then I took the pumpkin outside to get my spray paint on.
Does it look like a K? Not entirely. Do I care? C'mon, you know the answer to that. After the second coat of grey spray paint I actually began to think it looked semi-awesome. But then, I sent a picture to my parents and my mom loved it and knew what it was (because she's awesome), so she showed my did. She asked him if he knew what it was, and I heard him exclaim, "
It's a 'B'!
" Oh well. 1 for 2 isn't that bad, or I'll just keep telling myself that.
For the fabric decoupaged pumpkin, I used some of the yellow and grey fabric I have
hoarded
stashed away, leftover from Alyssa's shower and various other projects. I'm sure I'll get sick of it someday, but as Brynlee says, "
Not yeeeeet!
" I used some pushpins to hold the fabric in place, and even (in the far right picture) managed a perfect seam! All I could say was, "
Oh, Brian! You're so great!
" (Only my mom, dad, and Ryan will understand what that means. Long story.)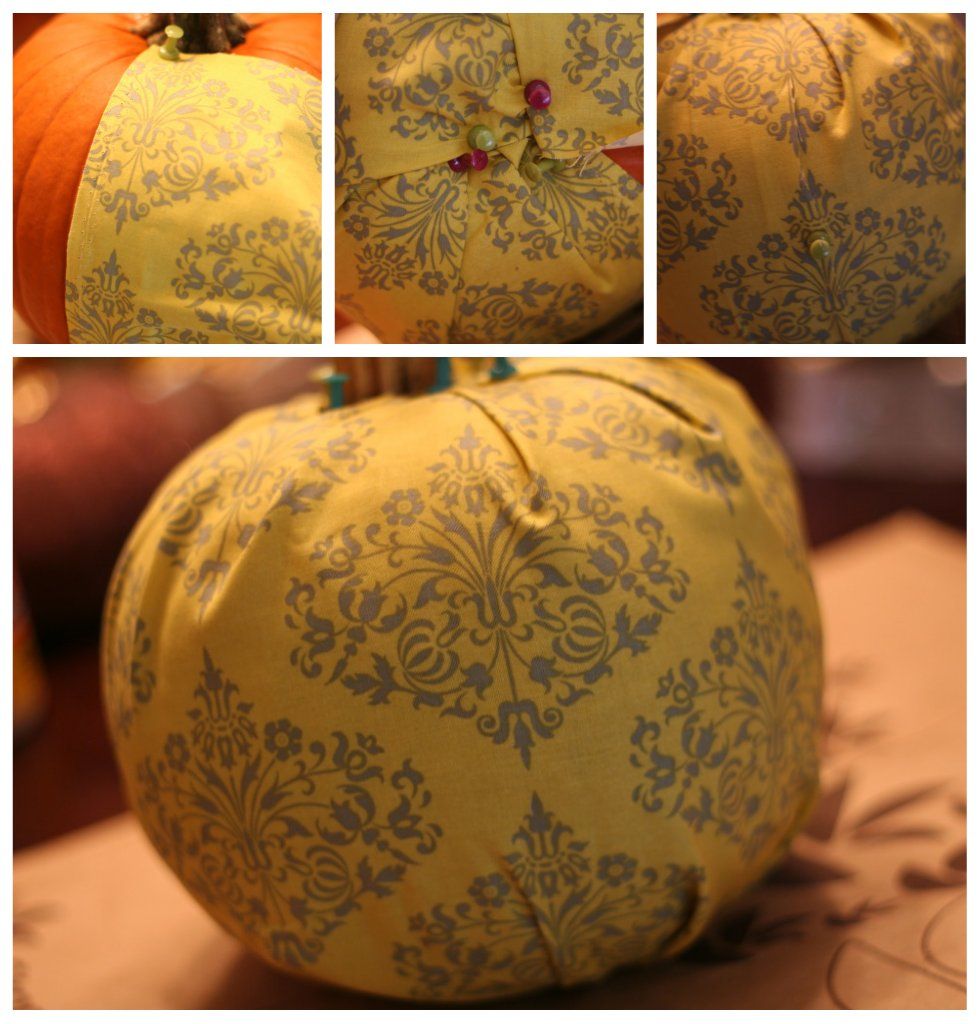 I watered down some Mod Podge and slapped it over the fabric.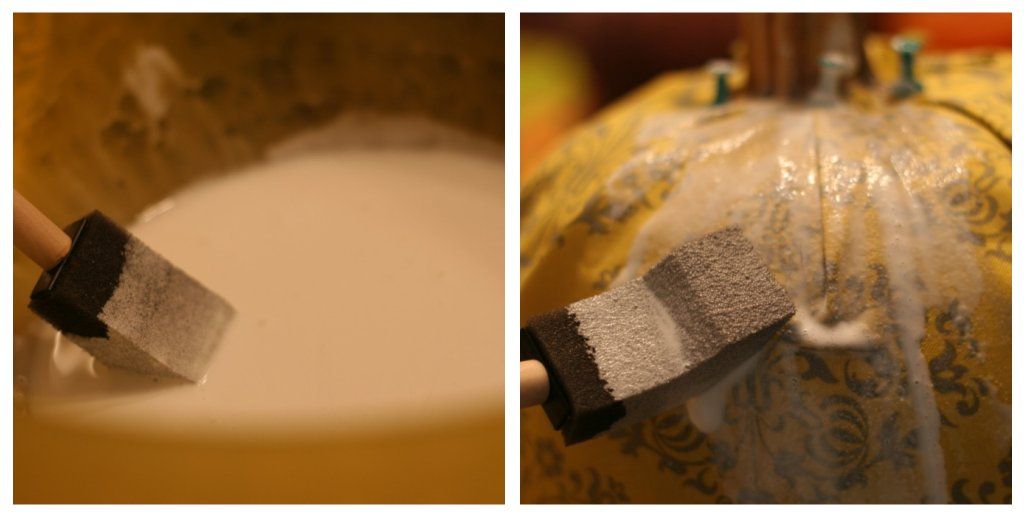 I let it dry... and fell in love. With a pumpkin. Romantic. Ryan was jealous. At least, he would have been, if he wasn't so focused on carving
his
the kids' pumpkins.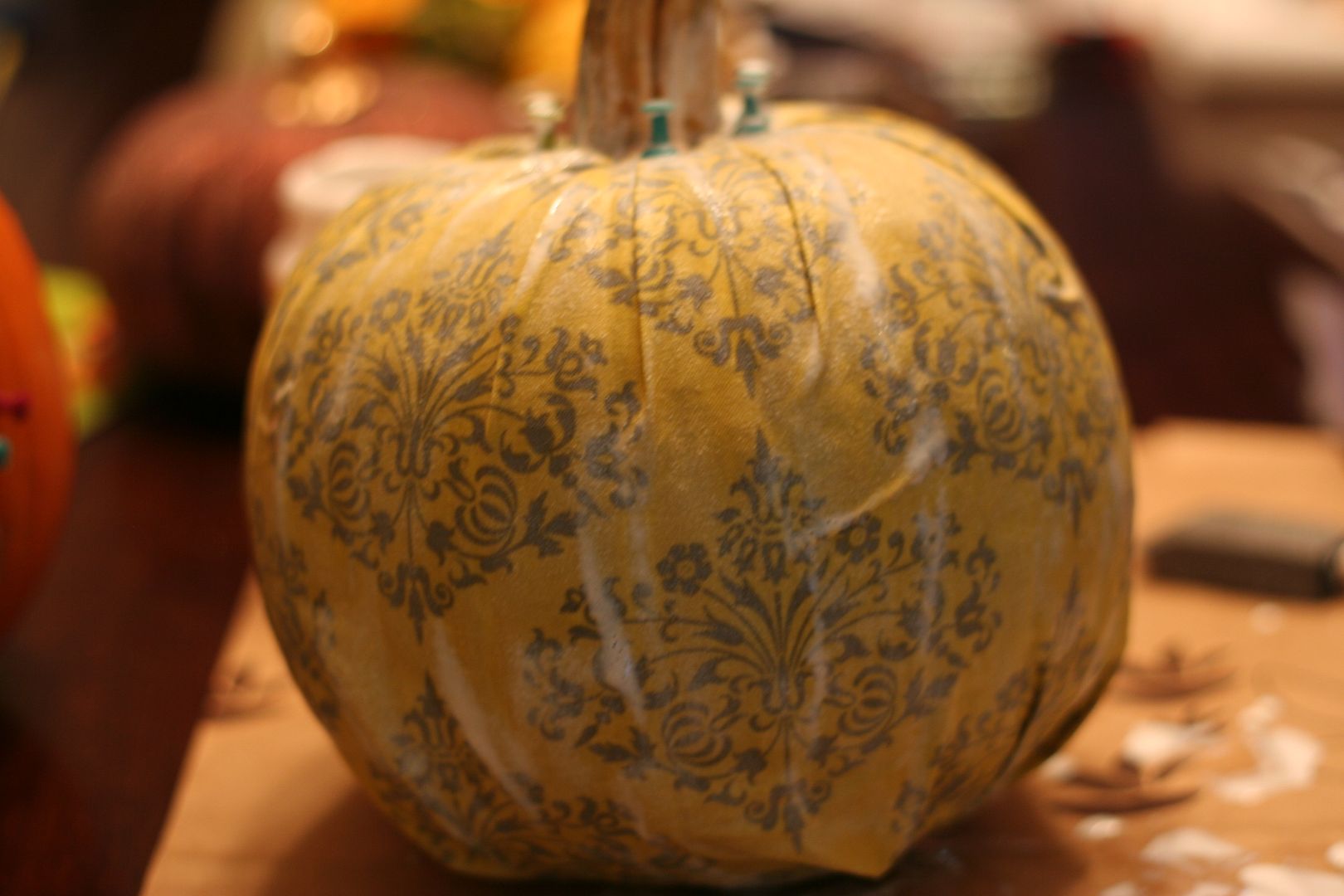 Brynlee loved using her little play knife to help out... not sure why she looks mildly crazy in the bigger photo to the left.
Best daddy ever. The following pictures are further proof.
Ryan even drew a little pattern that matched one of the big pumpkin carvings that he and Brynlee did, so B could "carve" her own little baby pumpkin herself. It was the most adorable thing.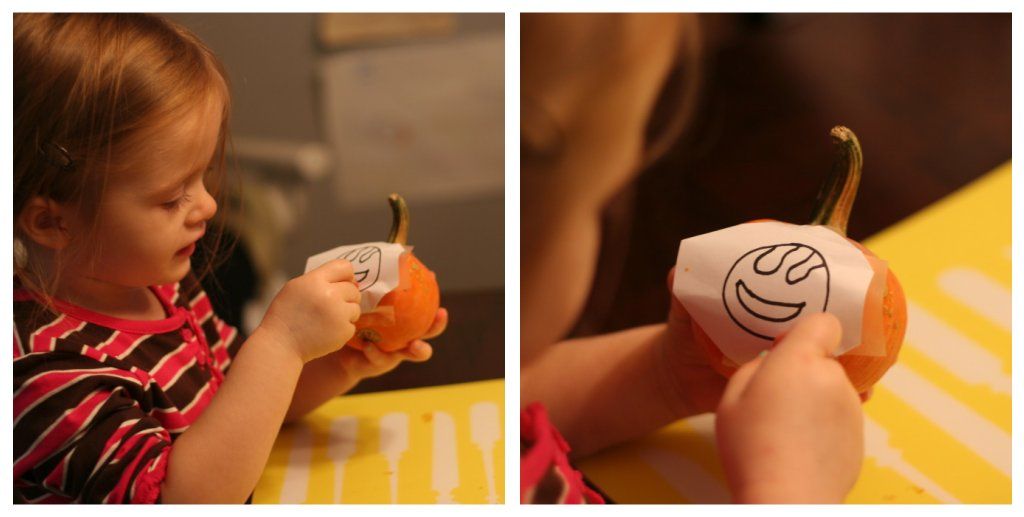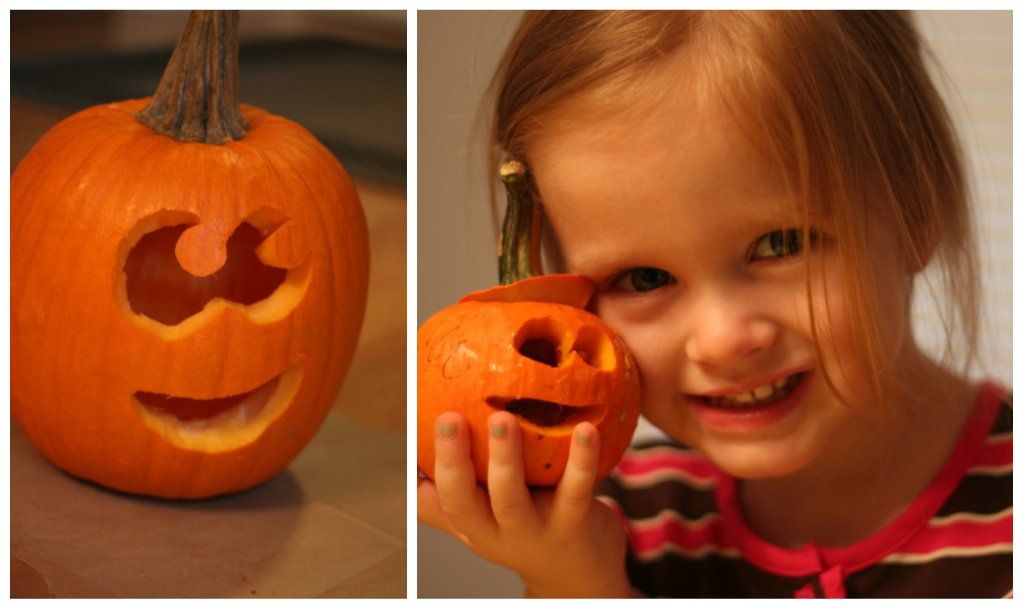 Our little front porch pumpkin project collection! Please take note of the snow. We got inches of this wet, heavy stuff today. Blaah.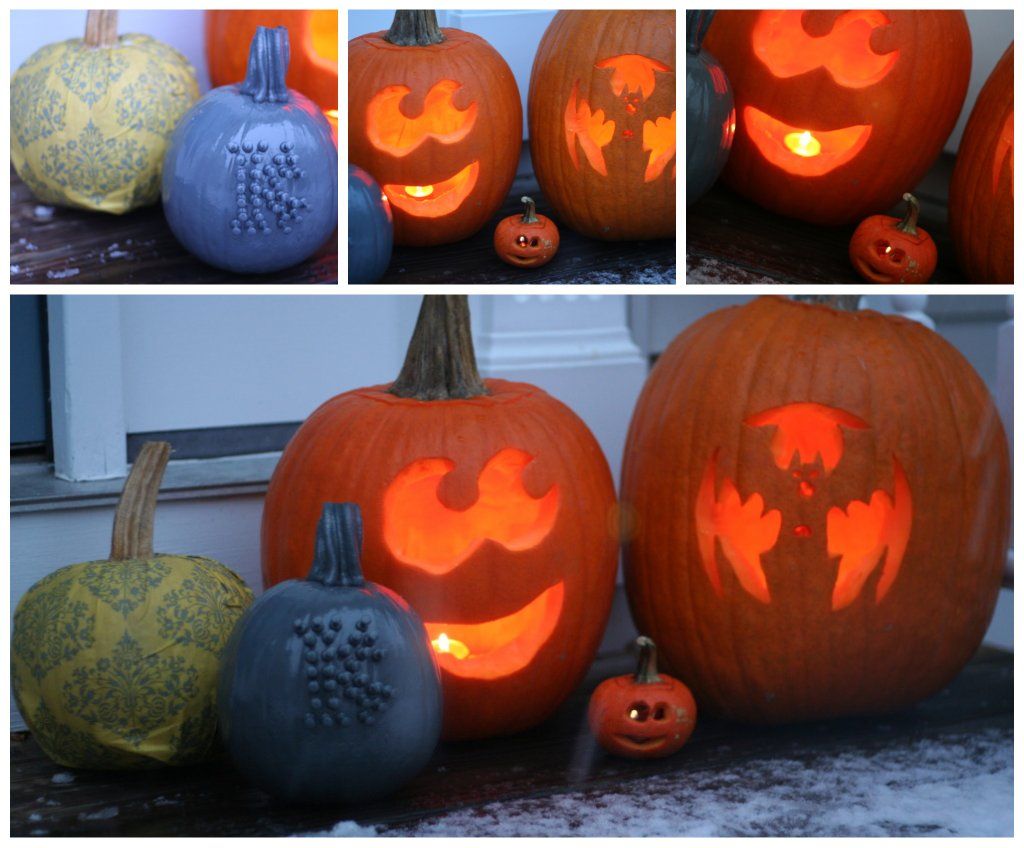 We all had such a blast with our pumpkin projects. More so, we just had a great, quality time filled family day. We went out to dinner tonight and beforehand Ryan snapped these pictures of the kids and me. Most of the pictures looked more like the one on the left, but I love them anyway. How I adore my precious little family.