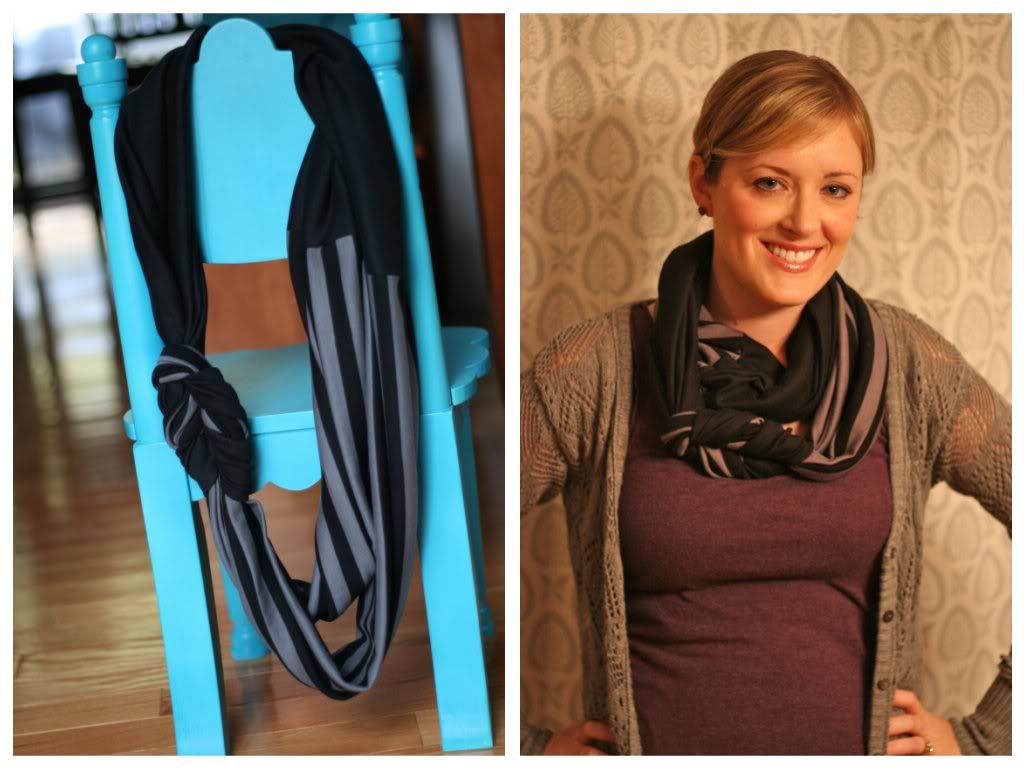 My mom and I
counted down the days
were so excited to take a little trip to a
new fabric store
near me when she was visiting last week. Aren't those bolts beautiful? (First pic taken stealthily if not a little creepily by me with my phone.) I picked up a bunch of goodies, including a few yards of some delicious Anna Maria Horner flannel (I know this line is a few years old, I just can't stop loving it). What will I do with the soft loveliness? I know not. Perhaps some pj pants for Brynlee? All I really know is that I LOVE IT (and we all know I will probably end up just hoarding it).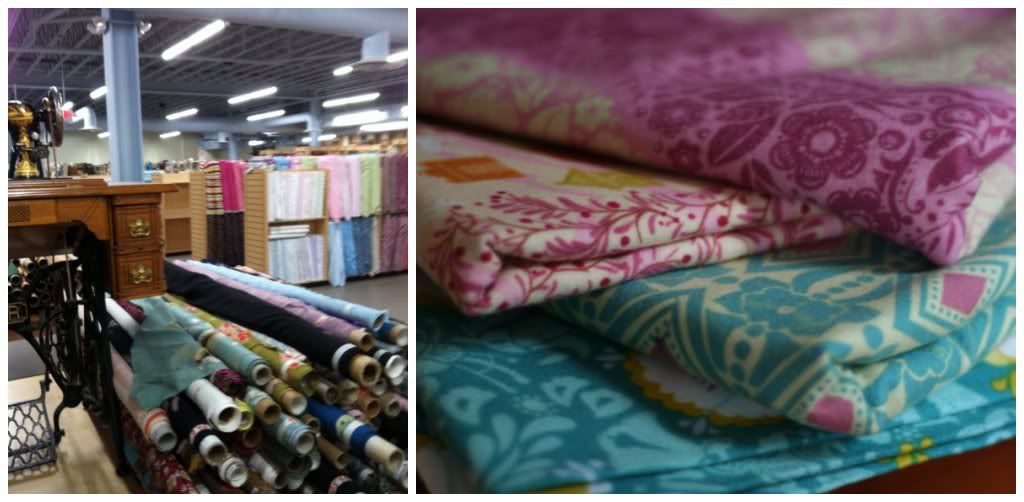 I also picked up some knit (which was actually the only thing I had actually
planned
on buying) so I could make a scarf with
Keight's sweet braided scarf tutorial
. They had SO many fun knits, but I settled for a solid and a stripe. Play it safe. I was happy to discover that these knits were the same brand (Michael Miller) so the blacks don't clash. I hate when that happens!
So, I
really
wanted to do a fun color combo like
Keight
. Yet, every color combo I tried just made me think of school colors or a sports team. So I wimped out and went with something super neutral and even went a bit dangerous with a stripe (scandalous)! Keight's tutorial was so easy to follow (once I slapped myself a few times and screwed my head on straight). I actually added a few hand stitches to the back of the braid to hold it in place and make it so I won't have to constantly adjust the fabric to make the braid just so.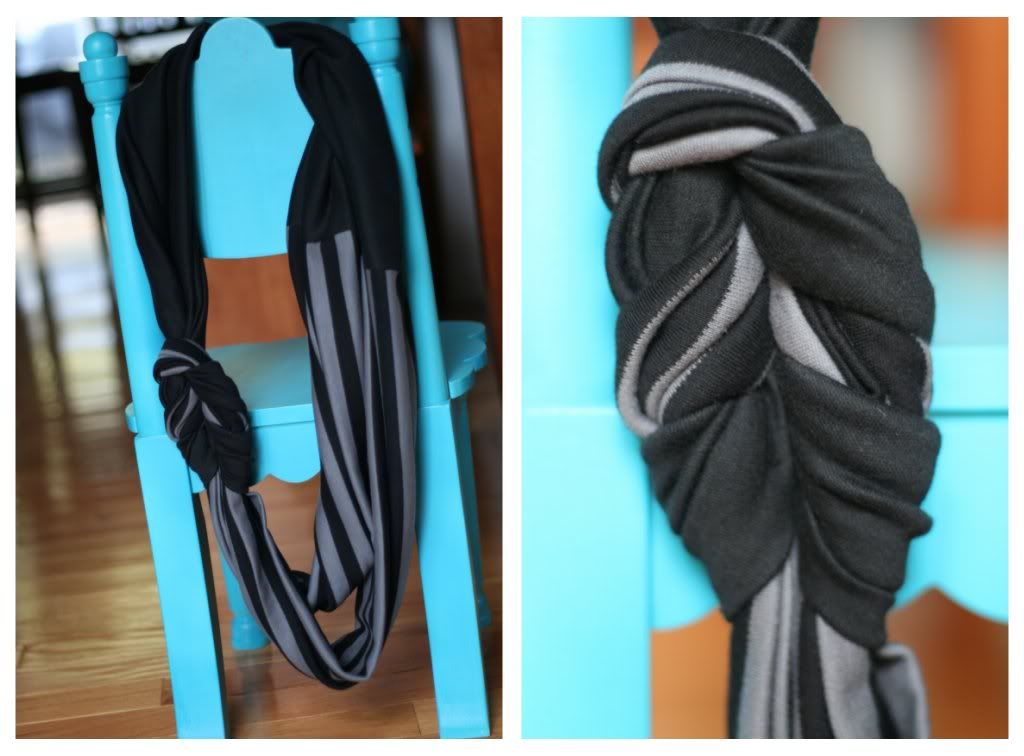 Cheers to getting dressed like a normal human for the second time this week (ahem, on Friday night)!
Special note:
1. I apologize for the poor lighting! I hate taking pictures inside, but it's been so gloomy and rainy here this week, plus it's getting dark outside around 6pm already.
2. I wish
I could take a "modeling" photo without looking so doofy! Sheesh!
Have a great weekend! We're hoping to do something fun (and fallish) tomorrow!