I just HAD to share the awesome burger recipe Laura and I made up for our little 4th of July BBQ last weekend. Oh, they were so, so good. And I am totally not a burger person. The ingredients are so simple and pretty typical but the deliciousness was anything but typical. Yum.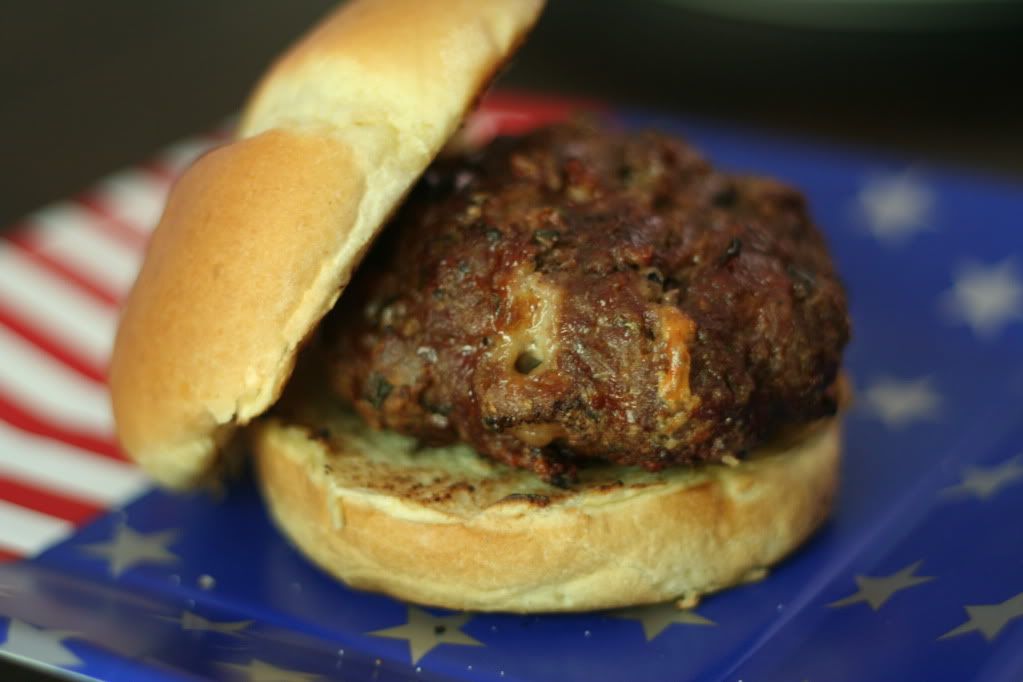 L&A's Gourmet Burgers
2 1/3 lb 87/13 ground beef
8 oz sharp cheddar, cut into small cubes
1 package bacon, cooked and crumbled
2 eggs
1 C bread crumbs
fresh chives
fresh basil
1. Combine all ingredients.
2. Shape into patties.
3. Grill to perfection.
*We made 7 burgers, plus a mini burger for Brynlee* :)