Well now, I just might have my 9 month old Evyn's nursery about 90% completed.
And I finally took some (poorly lit) pictures to prove it!
Evyn would like to say...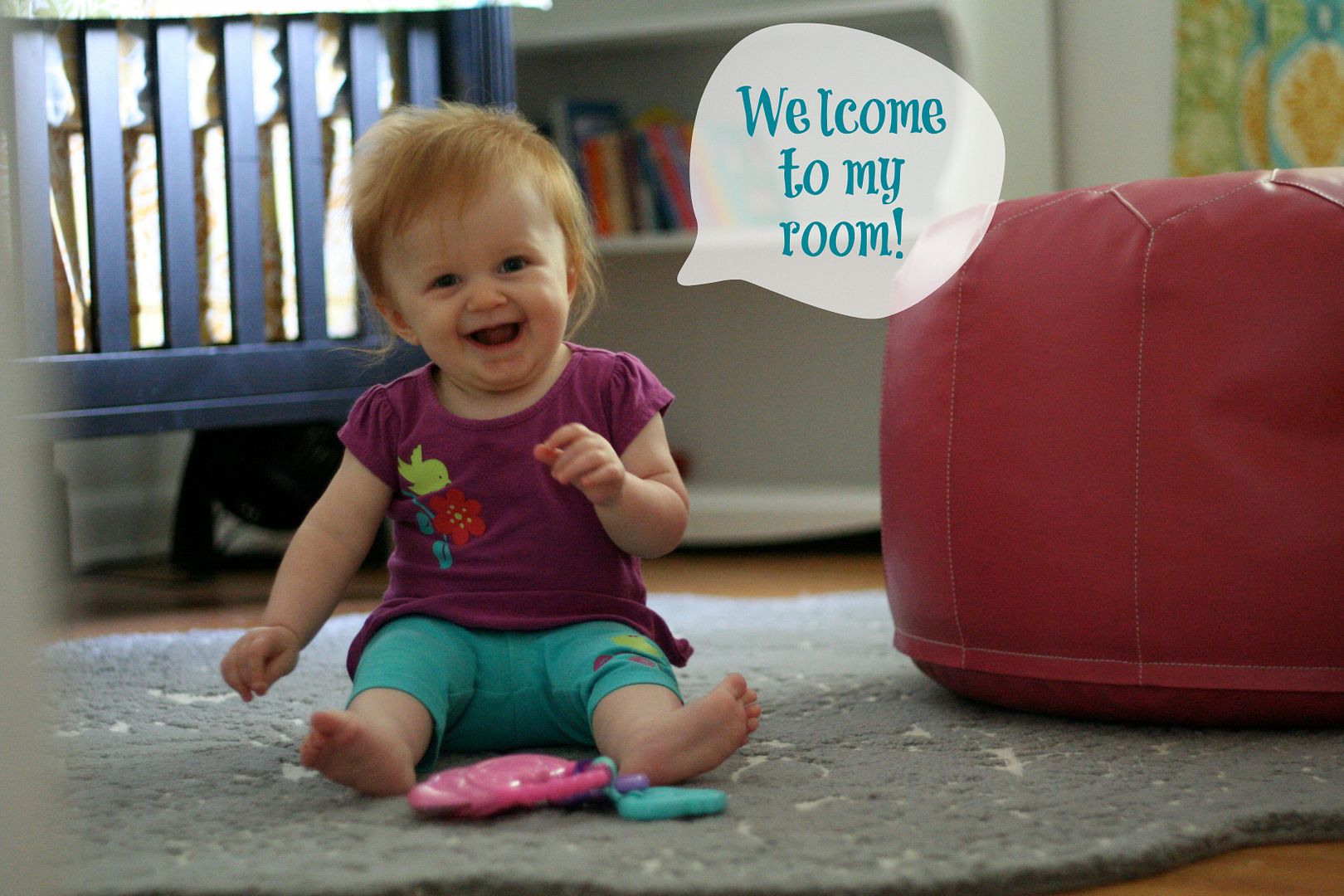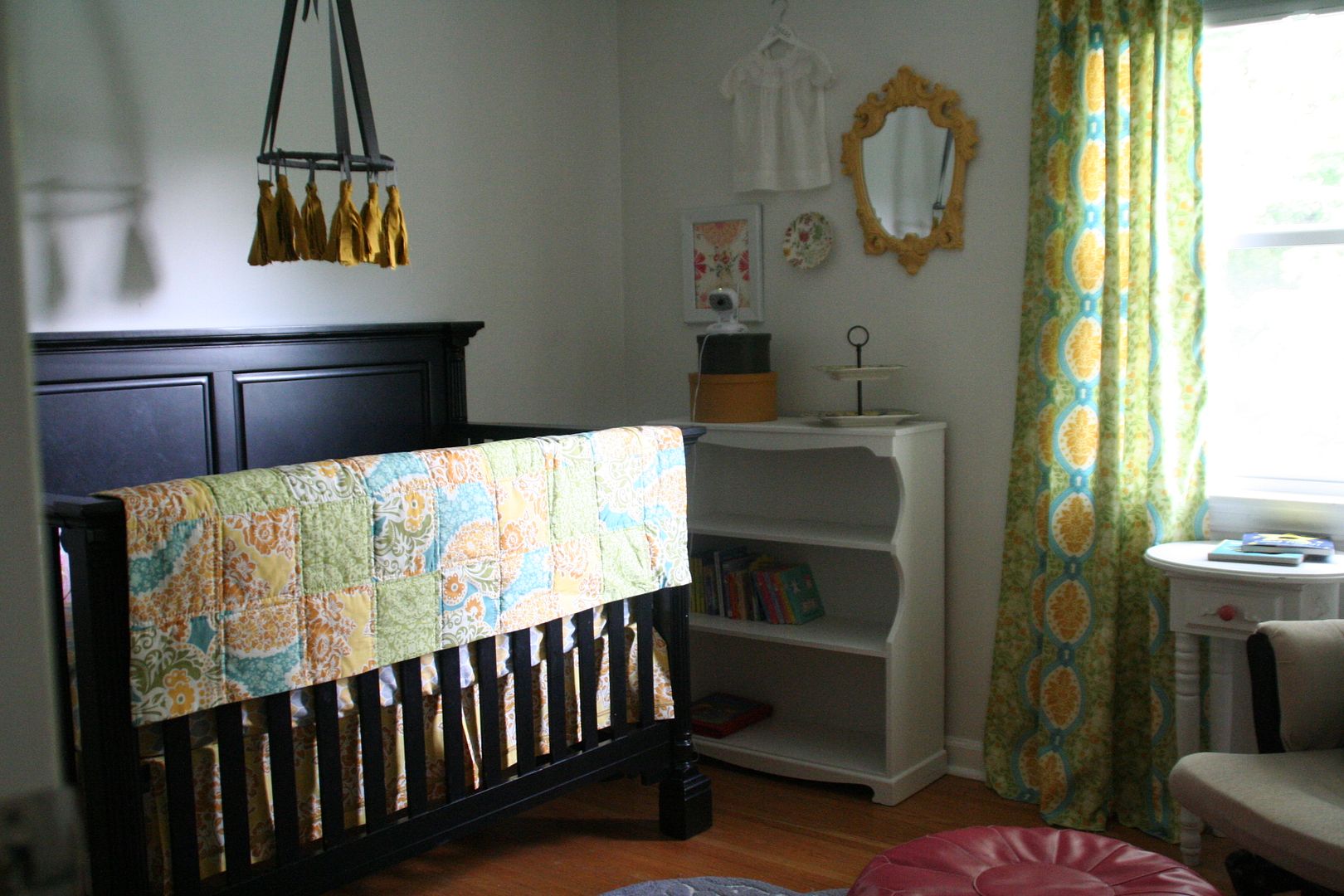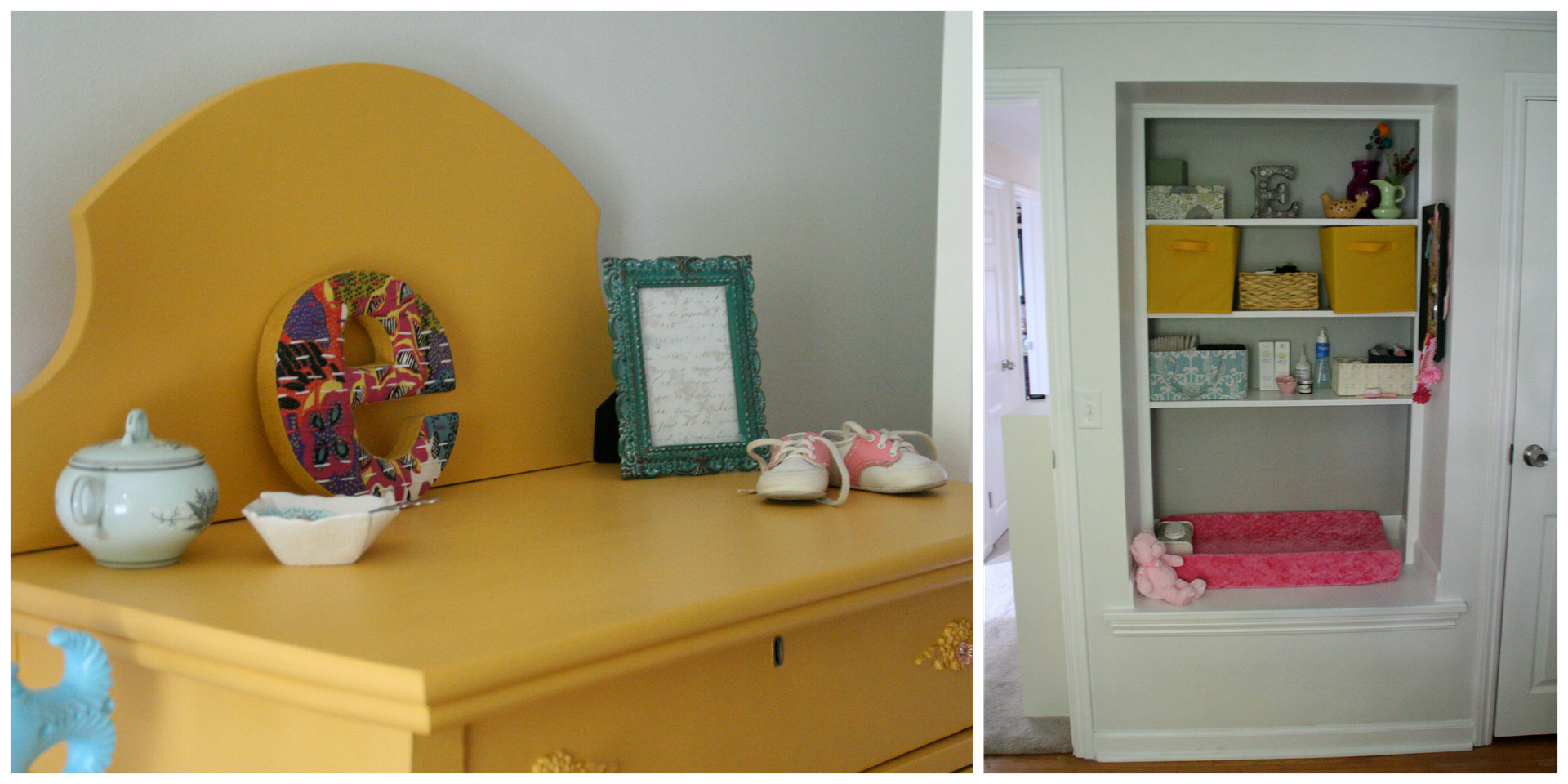 I wanted a simple, vintage feel to Evyn's nursery, without too much pink (but still a bit for good measure). I so enjoyed searching for the perfect little trinkets and treasures to make the room special, along with fabrics and baskets (which I'm still on the hunt for ones I love). All of the little shoes and dresses in the room were mine as a baby. I DIYed a few things, repainted things (including the
light fixture
that we originally put up in Brynlee's nursery in our first house), and continue to swoon over a few things (read: that RUG). I'd be happy to supply any vendor info/DIY details if anyone is interested!
***
Lots of happy and fun news to come regarding my
shop
. Soon!