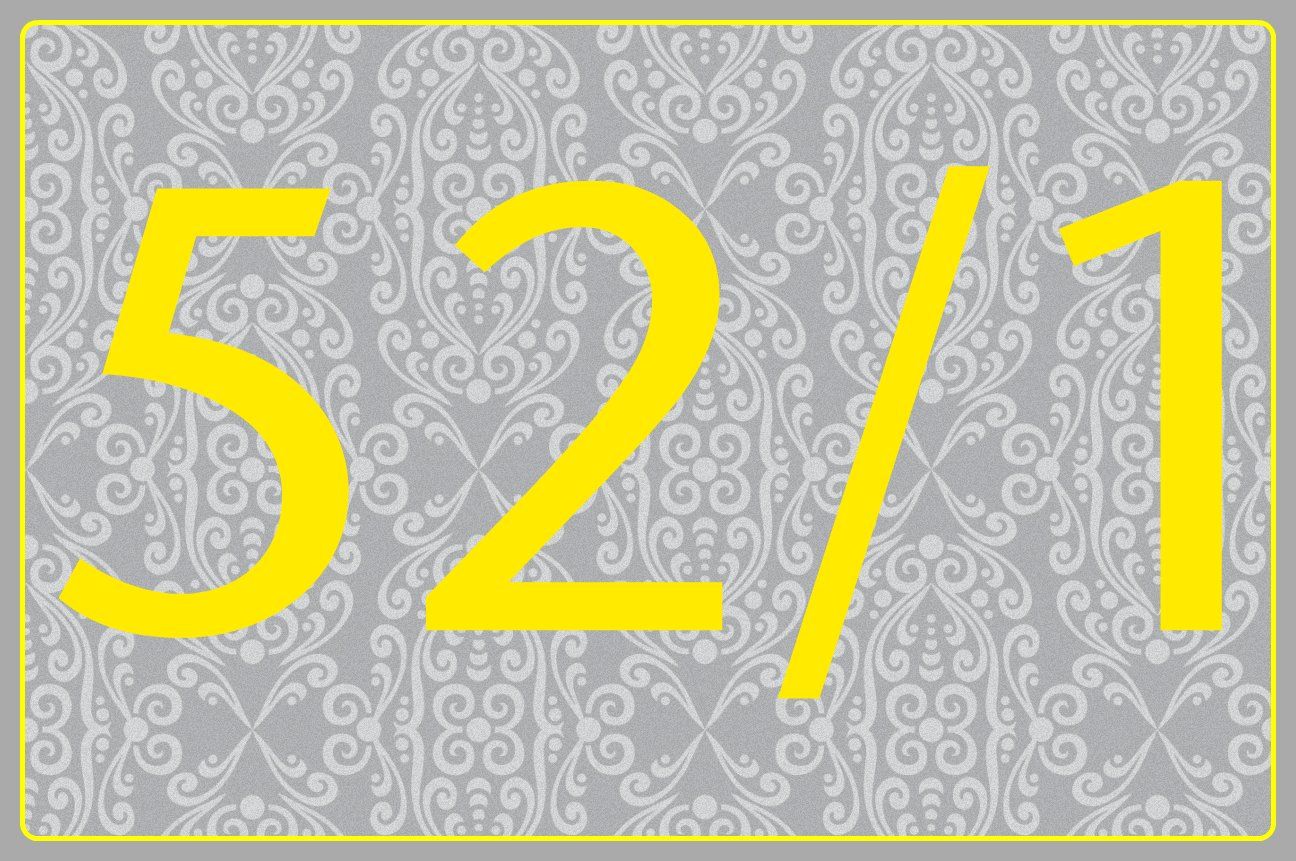 This is my feeble attempt at a weekly "project"- I feel like I did SO MUCH this week, yet I also feel like I have nothing to show for it. I need to pick up my camera more and get inspired to do some more in-depth projects.
I went through my (heavy!) box of picture frames and picked out a couple that could be used in Brynlee's room. I am going to do a gallery wall of fun prints, canvases, and miscellaneous pretties in there and I want to use mostly white frames. I needed some 8x10 frames for
Erin's prints
, but didn't want to shell out lots of money for simple frames. I stopped into Goodwill today and scored three 8x10 frames, two for $.99 and one for $1.99. Yes! (And, as an aside, I can NOT stand when people/stores say/advertise items for ".99 cents". Really?! That means less than a penny. Moving on.)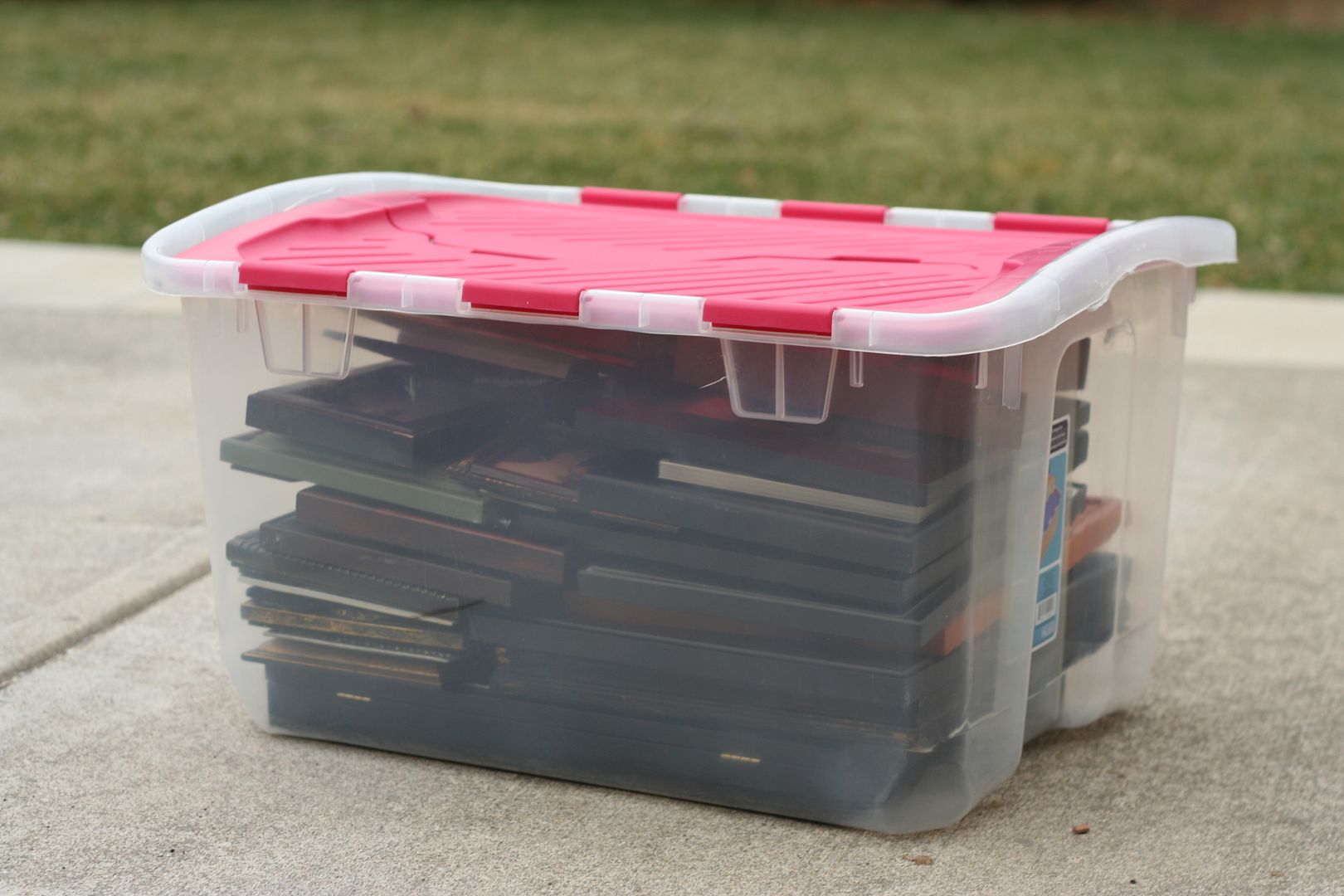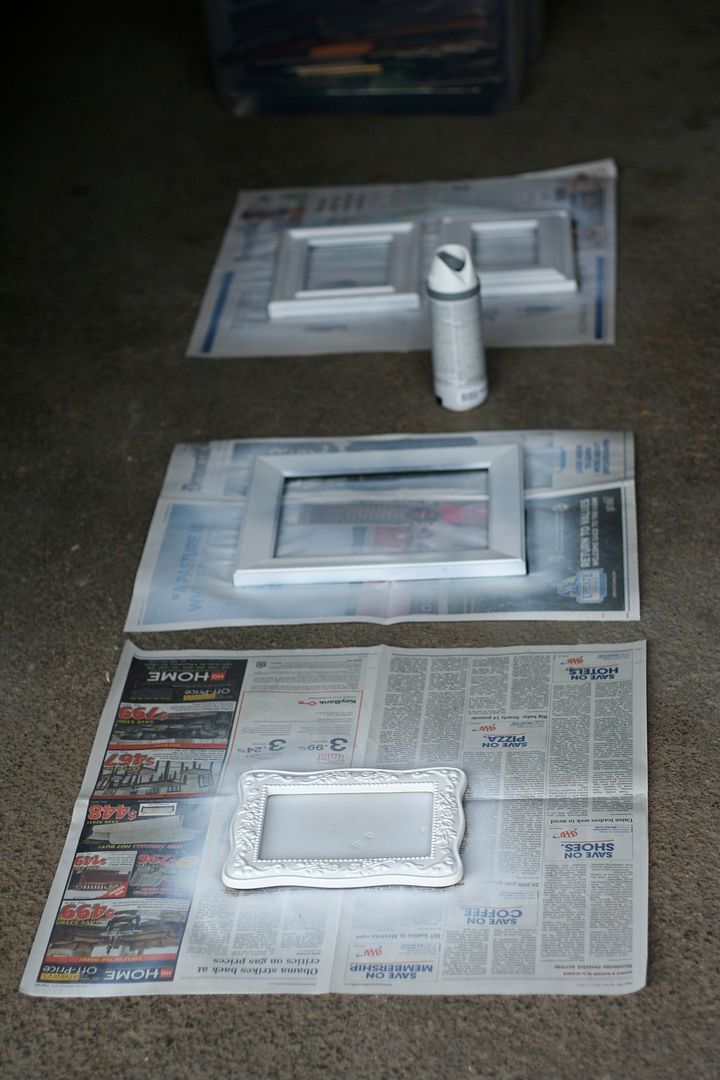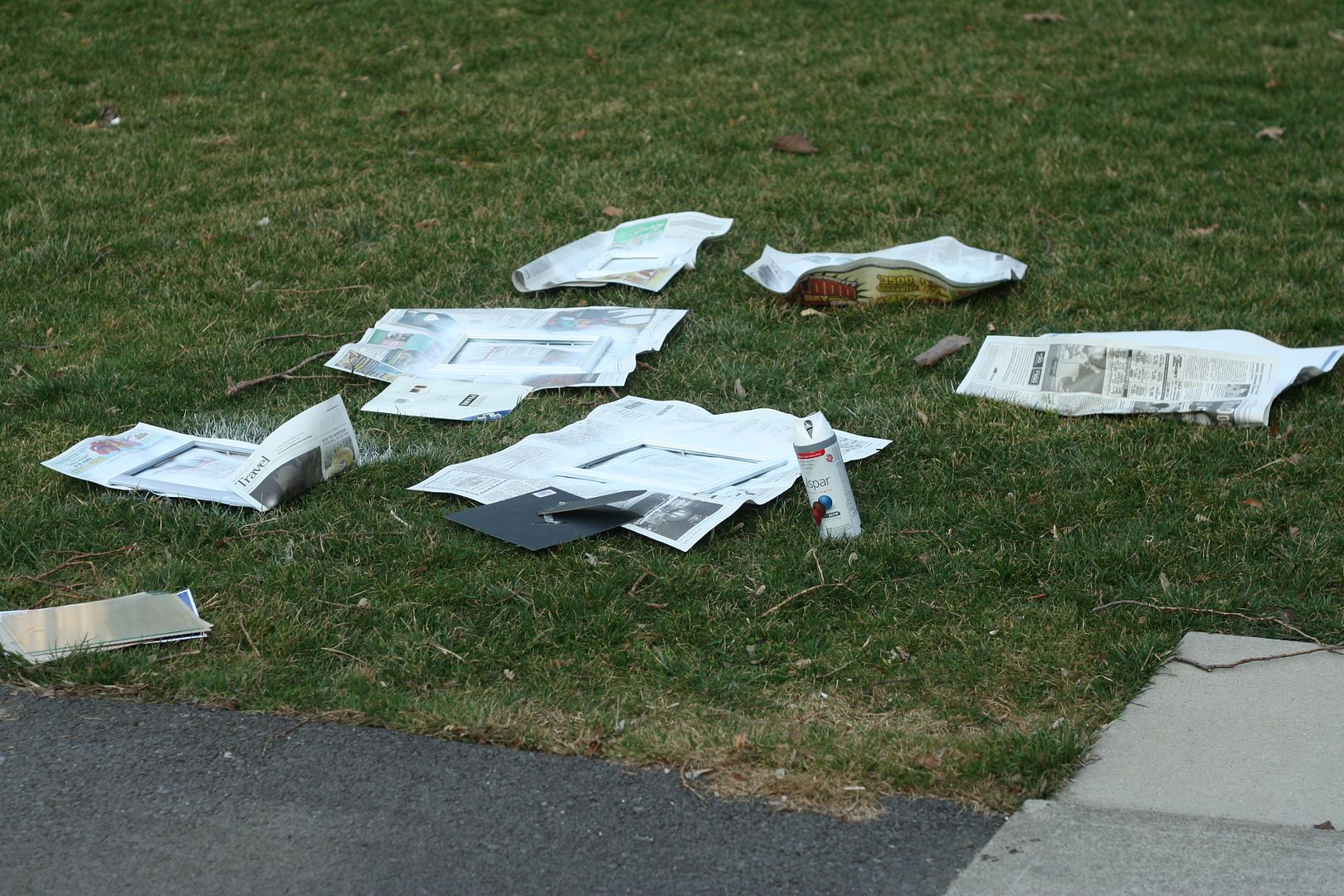 Cheap frames- jackpot!
I laid my sorry frames on newspaper on the grass, white-spray painted away, and of course they all got rained on/dewed on/newspaper stuck to them due to the wind in the process. Sigh. So I'm thinking that they will all need a little sanding and another coat of white. No true "after" picture this week... but I tried! Boo. And boo for Mac managing to totally bite it on the driveway today and acquire his first fat lip. It's a rite of passage... right?!