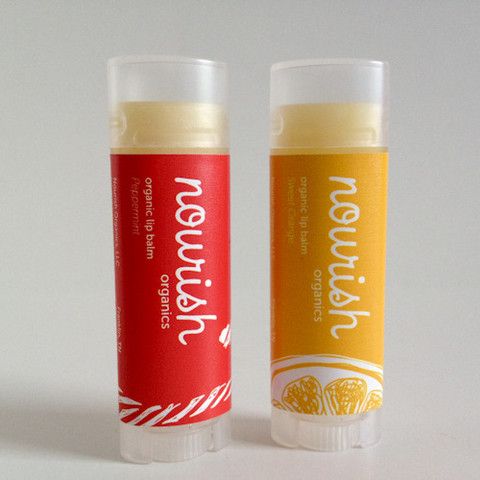 I am so, so excited to be hosting a little post-Christmas treat today: a
Nourish Organics
giveaway! Not only do I now consider
Raechel
and Olivia (the sweet ladies behind Nourish) as my friends, but I really believe in this stuff.
Let's talk
lip balm
. Raechel and Olivia perfected the lip balm formula themselves, and I could not love it more. Made with organic shea butter and beeswax, the
organic sweet orange lip balm
is bright and citrusy, and the
organic peppermint lip balm
is refreshing and festive. The lip balm's formula is wonderful, so very smooth and hydrating. I actually bought a few
lip balm bundles
and gave lip balm to all the women in my family and Ryan's family, and they were met with rave reviews all around. My mom especially loves her peppermint lip balm; she loves how it feels on her lips, the scent, and how it is not waxy feeling. The peppermint is my favorite too, and it's definitely not just for Christmastime.
Somebody else loves the peppermint lip balm ("It's minty!")... my little thief!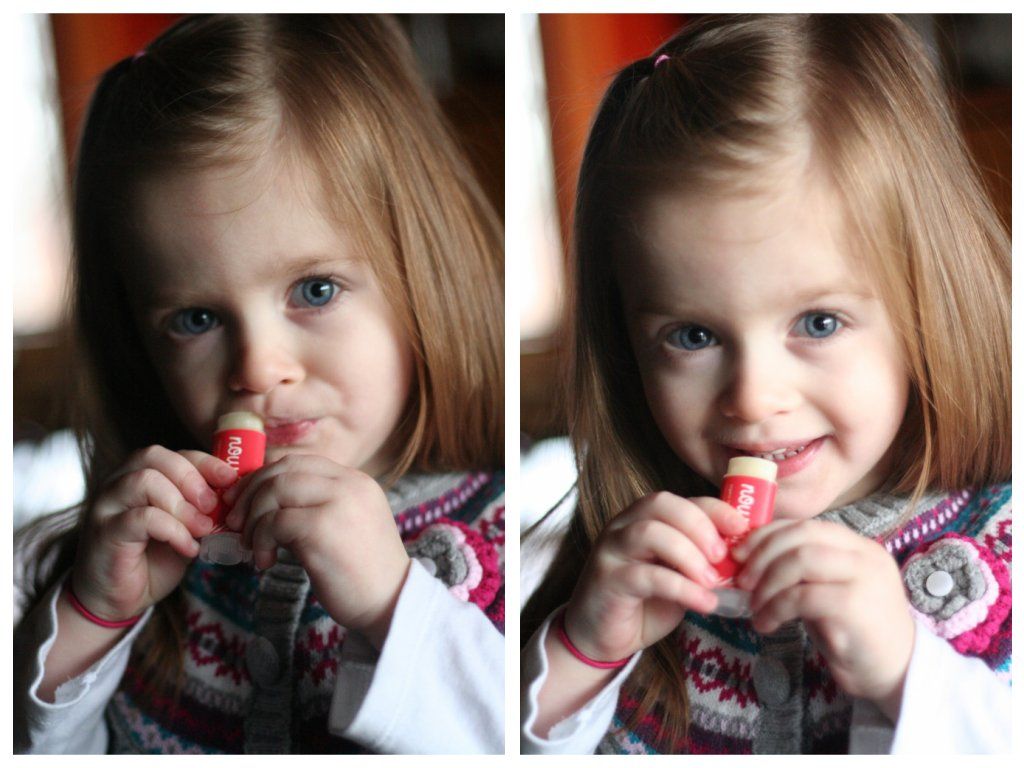 I can't say enough how much I love Nourish Organics' products... and I can say that I've tried almost every one! I use the
balms
on my kids' rashy skin, the
washes
as a shower treat for me, and the
sugar scrub
is my favorite product. It looks and smells so amazing, good enough to sneak a taste
which I may or may not have already done
. I love that only pure, safe, organic ingredients go into these products- and I know this first hand since
Ashley
and I were able to get a little sneak into Raechel's Nourish HQ during our Tennessee trip and even made some lip balms ourselves (note: we are not good lip balm pourers. Fail.). I feel comfortable using Nourish's products on my kids, even though they have eczema and super sensitive skin. I could not recommend the
coconut balm
more for those itchy patches!
FYI: Mac's new favorite word is BALM.
Now that I'm finished with my gushing, I'm going to get to the
giveaway
part: Raechel and Olivia are offering a free
lip balm
(winner's choice of flavor) from
Nourish Organics
to one lucky recipient!
And the nitty gritty.
You must be a follower of my blog to enter
(I'm gonna check!) and visit
Nourish Organics
and leave a comment telling me which lip balm flavor you would pick or any other Nourish Organics product you would like to try.
Be sure to enter your name in the Rafflecopter widget after you leave your comment so it will actually count as an entry!
Y
ou can enter through the easy, easy Rafflecopter widget below until 11:59 pm Saturday December 31 (so technical). Follow Nourish Organics on twitter and/or facebook for additional entries!
Discount:
Use the code
thanksashley
at checkout to receive $1 off lip
balm bundles
, now through December 31st.
I'll announce the winner New Year's Day!
To ring in the new year, get ready for a big
PCB
giveaway next week, right here! For now, go get some lip balm. And one of each of
everything else
. Consider yourself Nourished.
a Rafflecopter giveaway