I've been feeling a little uninspired lately, crafty/sew-y wise. Not sure why. I have a bunch of sewing books that I've been wanting to dig into, but no time (as in, a stretch of time) to really get into an unfamiliar project. I took the kids to the library for the first time the other day and was blah-ed out by the plastic bags they put the checked out books in. And, a la
Raechel
, I decided to make a cute bag to carry our library books in. I knew I had a pattern for a sturdy tote bag in one of my books, so I thumbed through them (hello, inspiration, we meet again) and found the perfect tote in
this book
. I hit
my favorite place
to
drool over
buy fabric, and stocked up.
The bag was truly a labor of love... I wanted to throw in the towel many times (and had to use my seam ripper more times than I care to share) but I had promised Brynlee a pretty bag for her library books, so I sewed, ripped, and sewed some more until I triumphed. And until 3 am. I think it looks pretty stinkin good, especially for how impatient I get with long projects like this.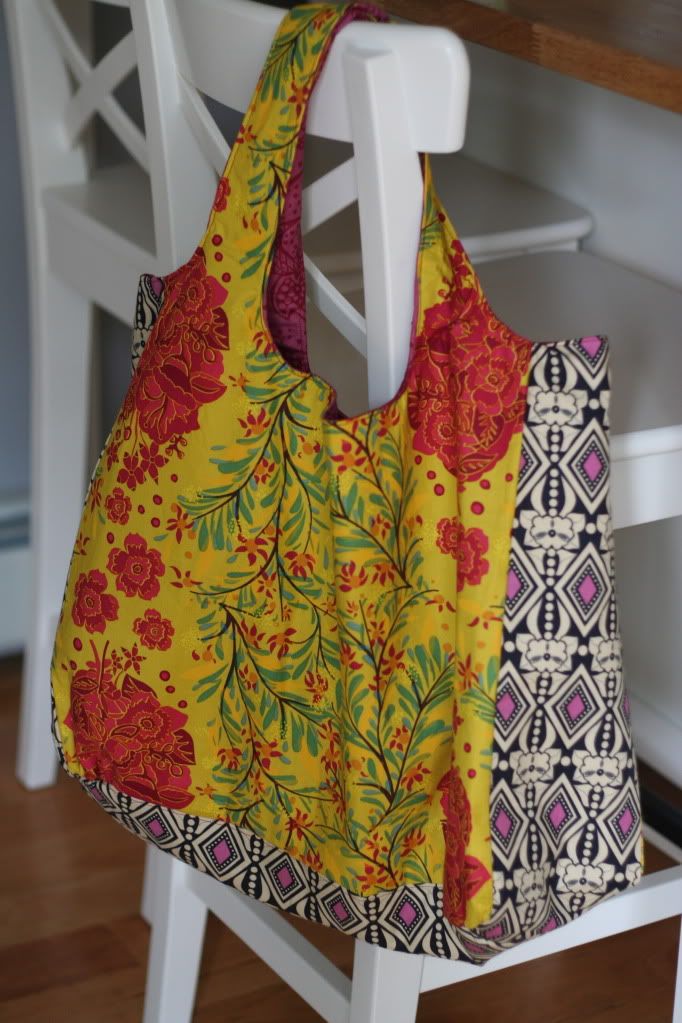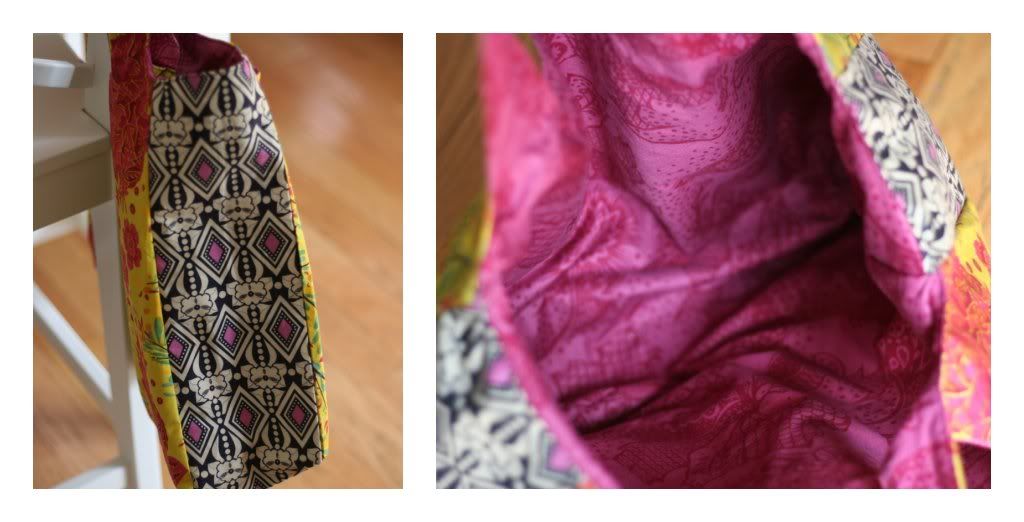 Don't be fooled by the extra-credit fabric strips around the top of the handles... they are a pretty mistake coverup. Fooled you!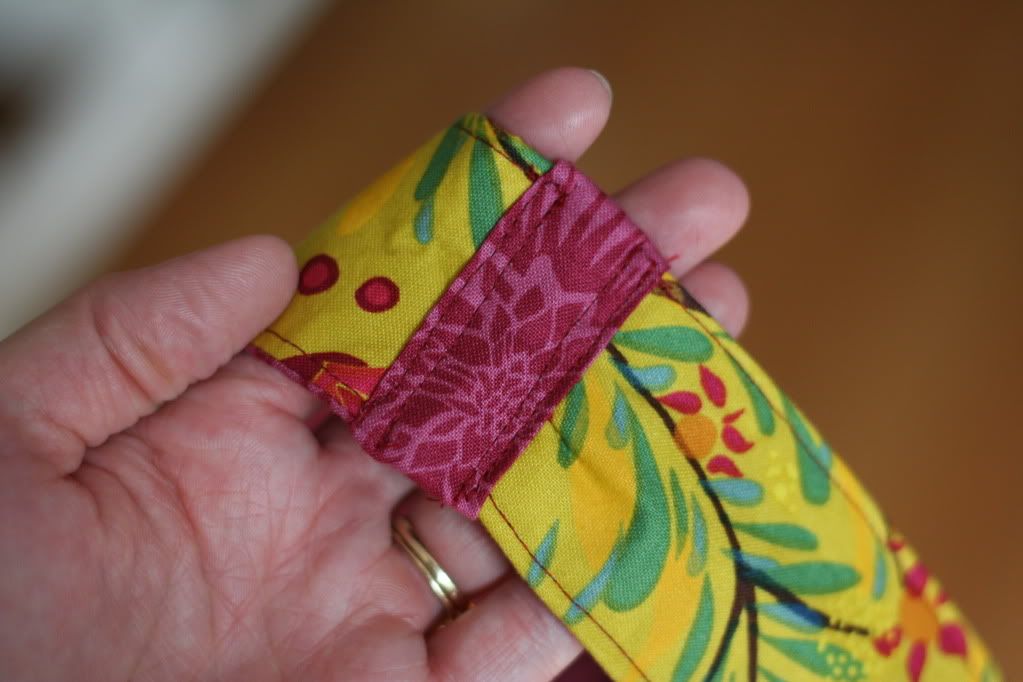 And my pretty model showing off our new bag.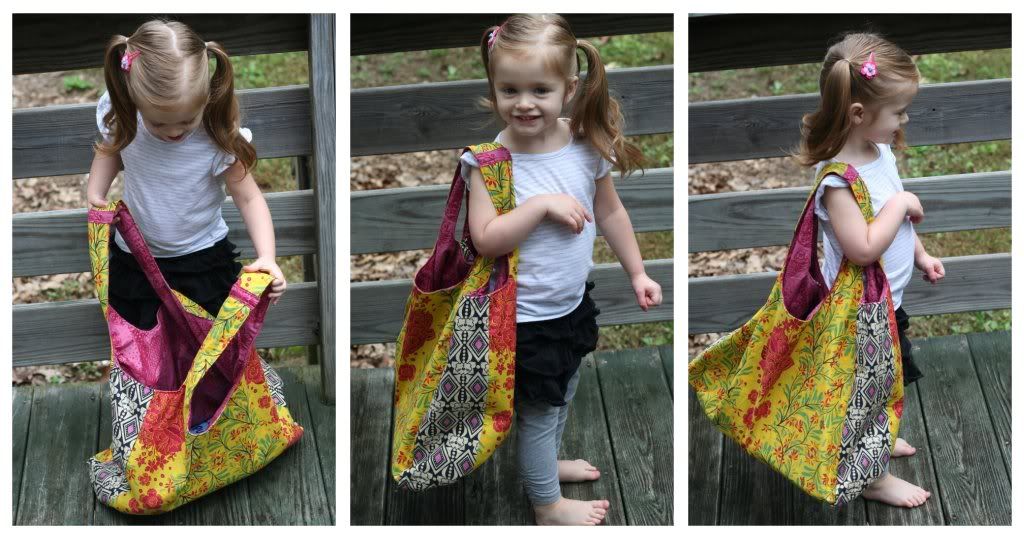 Can't help myself... she just melts me.
Sister's library book of choice? Anything
Max and Ruby
. She loves to laugh at Max's antics, and perhaps she can identify
just a bit
with Ruby's older sister bossiness? :)